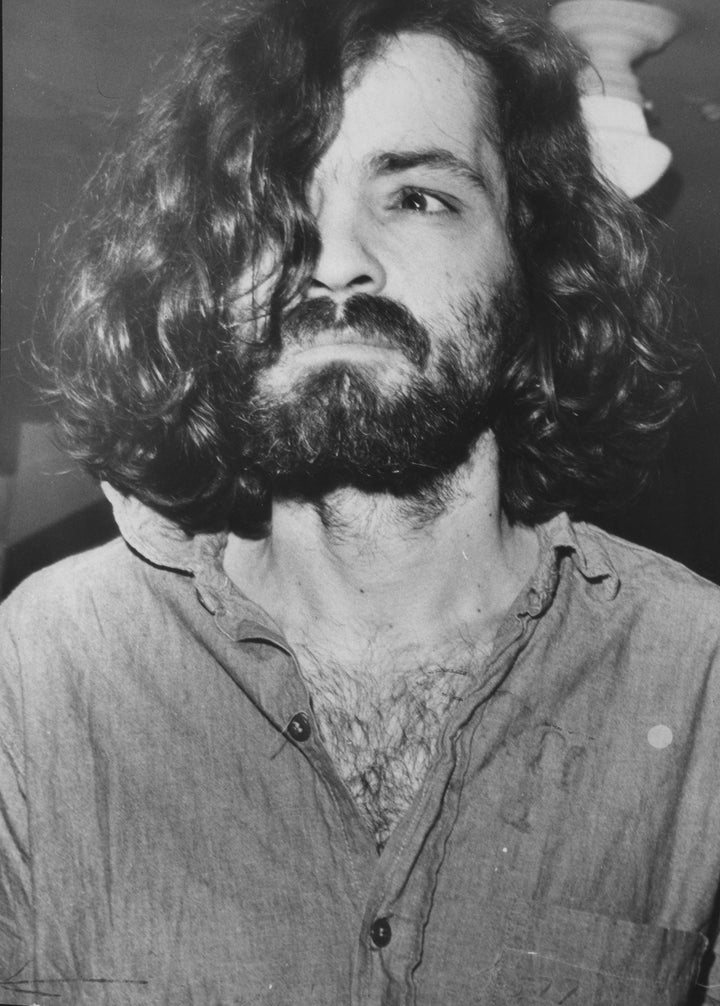 Charles Manson, the infamous cult leader of the "Helter Skelter" gang, has died after nearly five decades in prison, according to severalmediaoutlets. He was 83.
Manson was reportedly taken from Corcoran State Prison in California, where he had been serving a life sentence, to a hospital in Bakersfield last week, TMZ and the Los Angeles Times reported at the time.
Manson was hospitalized for gastrointestinal issues at Bakersfield Hospital in January 2017.
The man who would become synonymous with pure evil was in his mid-30s in 1969, when he was charged with orchestrating a series of gruesome murders. He was the leader of the so-called Manson Family, a quasi-commune. He told followers an apocalyptic race war was coming.
He described the collapse of society as "helter skelter," a term he borrowed from a Beatles song and was found scrawled in blood ― though misspelled ― on a refrigerator at one of the crime scenes.
Manson was trying to precipitate a race war when he ordered his followers to kill seven people, including Sharon Tate, a pregnant actress married to famed director Roman Polanski.
Manson and three of devout followers ― Susan Atkins, Patricia Krenwinkel and Leslie Van Houten ― went on trial in June 1970. A fifth suspect, Linda Kasabian, was given immunity in exchange for her testimony against the others.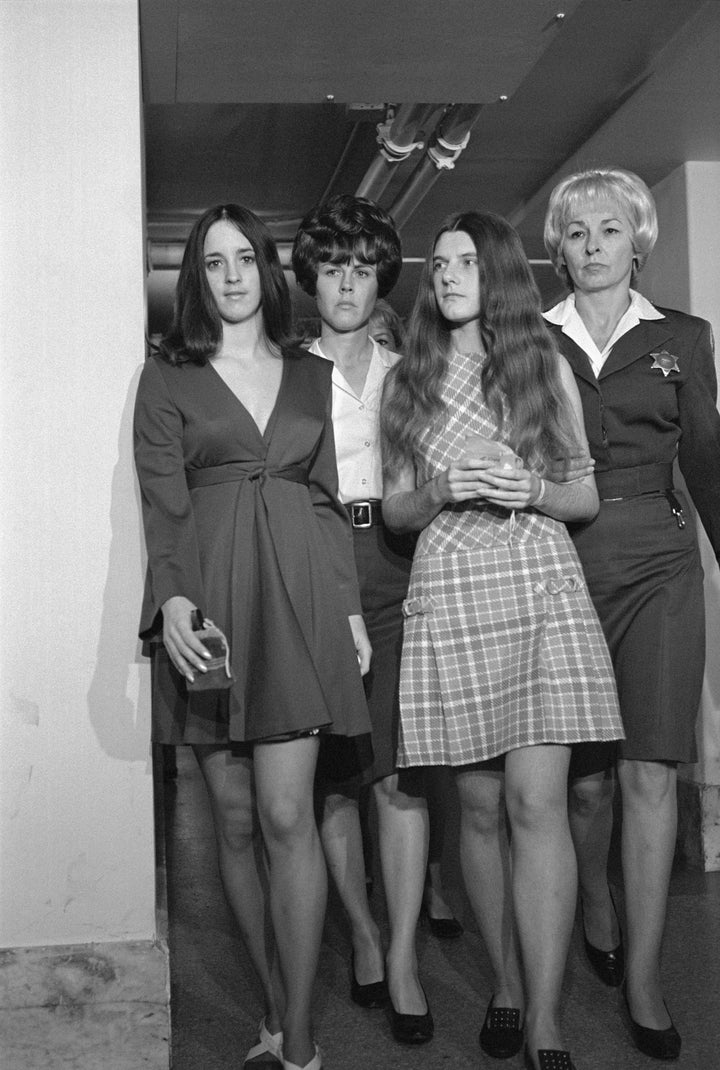 The nearly 10-month trial cost Los Angeles $1 million, a record that stood until serial killer Richard Ramirez's murder trial nearly 20 years later.
The courtroom antics of Manson and his followers captured front-page headlines. At one point, Manson carved an X into his forehead, which years later he turned into a swastika. Some of his followers held vigils outside the courthouse.
The outbursts turned volatile in August 1970, when an infuriated Manson, denied permission to question a witness, leaped over the defense table to attack the judge. Manson was wrestled to the ground before he made it to the bench, but the attack reportedly prompted the judge to begin wearing a revolver under his robes.
On Jan. 25, 1971, the jury convicted the four defendants on multiple counts of first-degree murder.
During the penalty phase, Manson, according to the book The True Story of the Manson Murders, shaved his head and trimmed his beard in the likeness of a fork.
"I am the devil, and the devil always has a bald head," he told reporters covering the trial.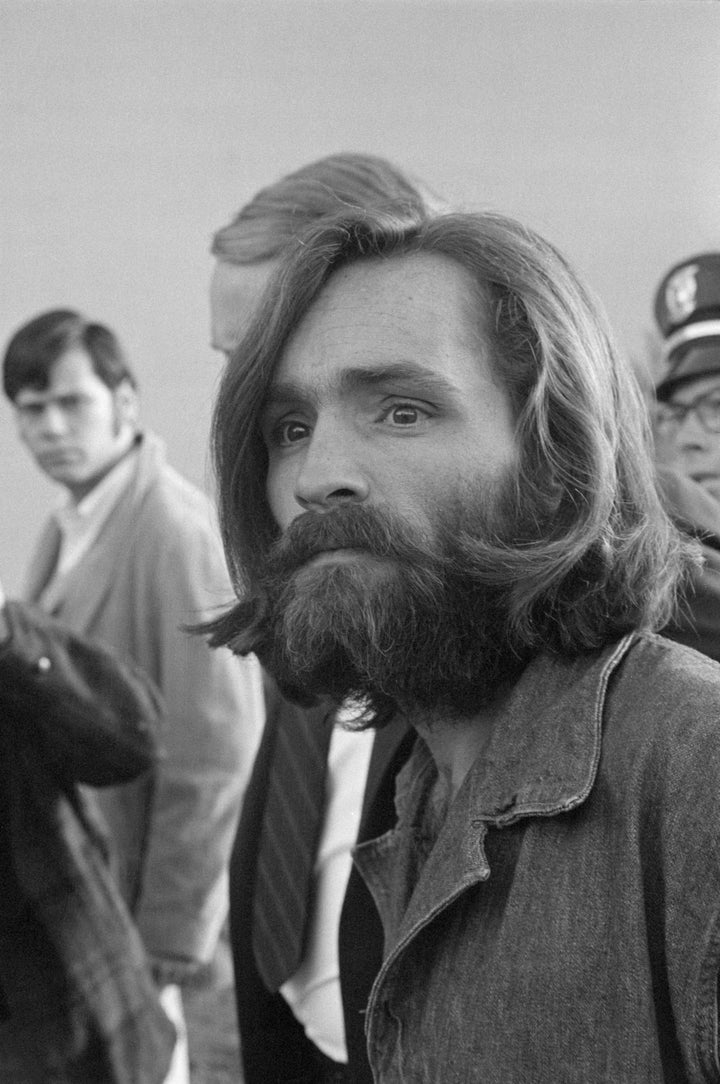 In March 1971, the jury sentenced each of the four defendants to death. Manson reportedly shouted to jurors: "You people have no authority over me."
Three months later, Manson follower Charles "Tex" Watson went to trial. He was found guilty of seven counts of first-degree murder and sentenced to death.
The defendants' sentences were commuted to life in prison in 1972, when the U.S. Supreme Court temporarily banned the death penalty.
Manson was denied parole a dozen times during his decades of incarceration. He didn't bother to attend his most recent hearing, in April 2012.
Even in prison, Manson didn't fade from the media spotlight. In the 1980s, he gave several interviews, including a notorious session with Geraldo Rivera on NBC in 1988. During the interview, Rivera hit a raw nerve when he suggested Manson was not brazen enough to do his own bidding.
"Where I come from the guys with guts, they do it themselves," Rivera said.
Manson, apparently irritated by the comment, replied, "Come on, man, why you feel the need to get down on me? Is that going to make you look any bigger? What if I just jumped on you and beat the dog shit out of you. Would that make you feel any bigger?"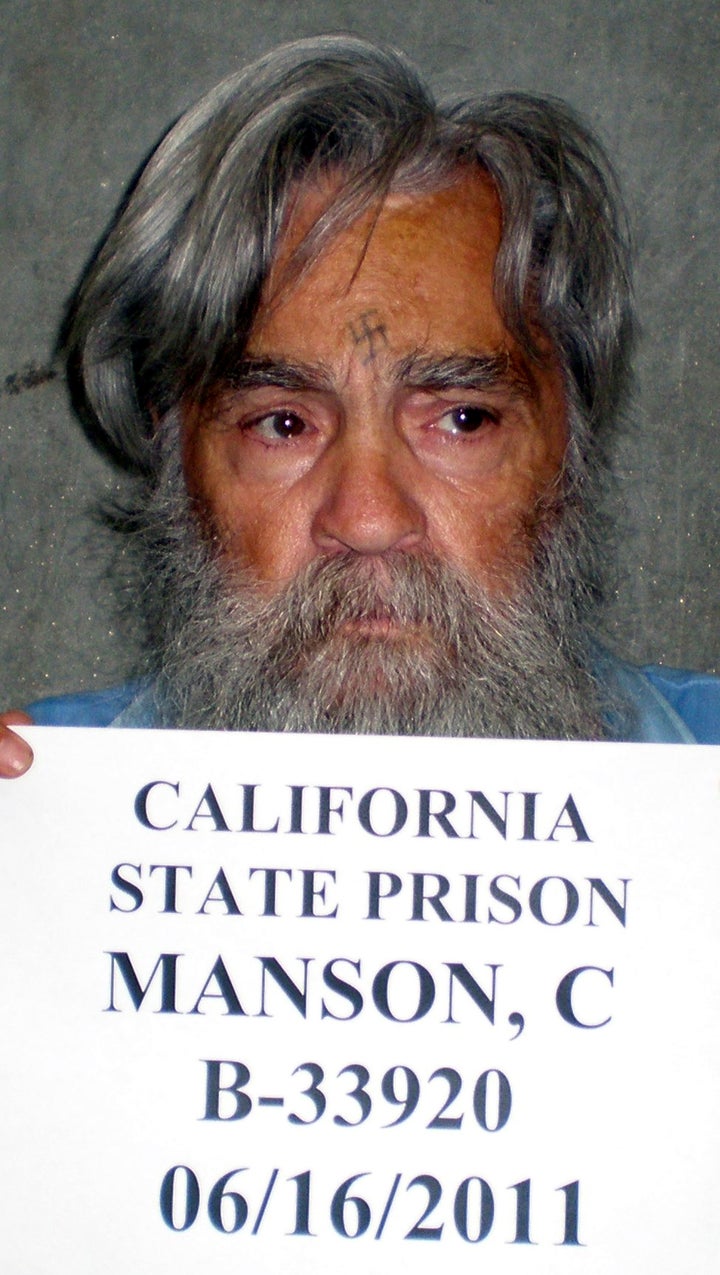 The public's fascination with the notorious killer endured, with Manson's likeness plastered on T-shirts and featured in comic books. His story was told countless times in books and true-crime TV shows. He was featured in movies and documentaries, including two made-for-television dramatizations of his crimes. Songs written by Manson have been sung by several hard-rock bands. Singer Brian Hugh Warner, who goes by the stage moniker Marilyn Manson, reportedly created his name by combining Manson's last name with the first name of actress Marilyn Monroe.
Sandi Gibbons, a former reporter who covered the Manson trial for City News Service, discussed Manson's cultural influences with The Associated Press in 1999.
"Charlie was always a con man," Gibbons said. "And now he's managed to con a whole new generation of people."
Manson captured headlines around the world again in November 2014, when Afton Elaine "Star" Burton, then 26, announced she was engaged to the aging killer. While Burton did obtain a marriage license, it expired and they did not obtain another prior to Manson's death.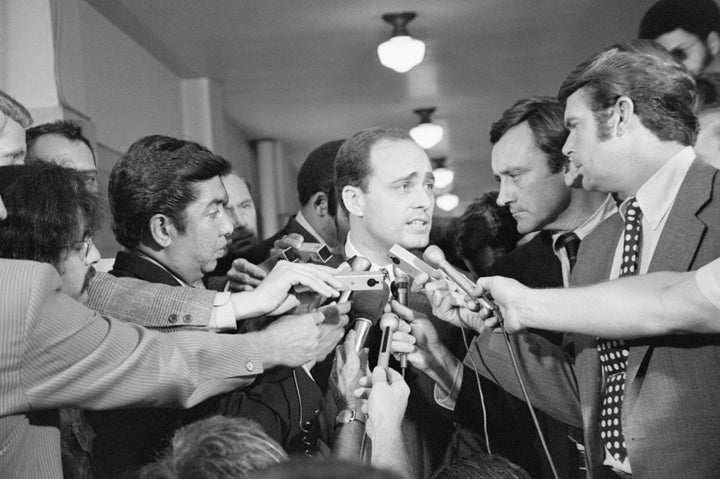 Tate's sister, Debra Tate, told The Associated Press in January 2017 that, as a Catholic, she had "no ill wishes" for her sister's killers.
"I would probably say a prayer for them and shed a tear and ask God to have mercy on their souls," Tate said.
Manson's prosecutor, Vincent Bugliosi, author of the 1974 book Helter Skelter, didn't outlive Manson. He died at age 80 in 2015. Bugliosi made his feelings clear in a 2009 interview with Time, when asked if he was sorry Manson was not executed.
"I don't use the word sorry, but he should have been executed, and I told the jury, if this was not a proper case for the imposition of the death penalty, then no case ever would be," Bugliosi said. "Manson did not deserve to live."