To Photoshop or not to Photoshop?
That's the question faced by Hollywood filmmakers today, who often manipulate images to uphold unrealistic expectations of beauty. Waists are tinier. Breasts are bigger. Britney Spears has a new album cover ...
Rarely, however, are celebrities Photoshopped to cover up more, which seems to be the case in dual "Suicide Squad" trailers featuring Margot Robbie in Harley Quinn's hot pants.
The Comic-Con version shows Robbie's supervillain exiting an elevator wearing bikini-style shorts, baring her bum for the camera. Another trailer, however, shown for television audiences in the U.S., sees Robbie in the exact same shot with shorts that are undeniably longer, covering up much of the actresses' posterior.
Compare two almost identical stills from the different trailers below: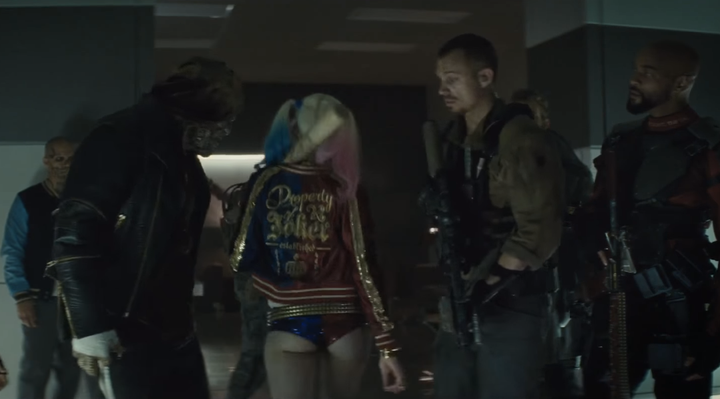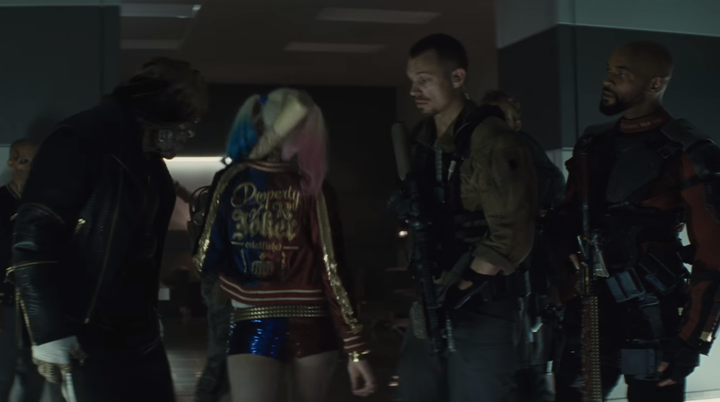 The Australian actress didn't deny the Photoshopping rumors during an interview with Nova 93.7 on Tuesday.
"Really? I didn't know about that," she responded to a question about the alleged image altering. "Having been there on the day, they were very small. But wow, I wonder if they did do that. That'd be extensive Photoshopping to do."
Considering how many critics have taken issue with the sexist portrayal of Robbie's character and her abusive relationship with the Joker, covering Robbie up seems to be the least of the film's issues.
Watch the two trailers below:
We've reached out to Warner Brothers and Margot Robbie's representatives and will update the post accordingly.
Popular in the Community