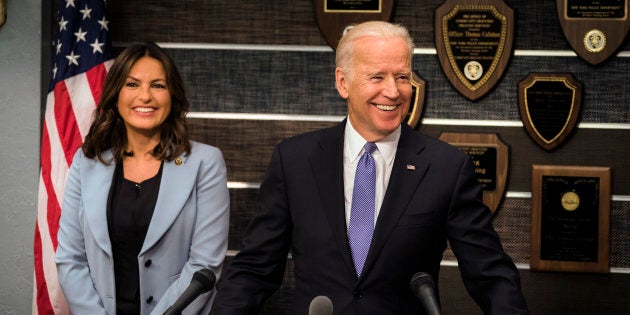 Out of all of Hillary Clinton's many celebrity endorsements, this one might just be the coolest.
Mariska Hargitay, better known in the "Law & Order: SVU" criminal justice system as Lieutenant Olivia Benson, endorsed the Democratic nominee for president in a powerful blog for Elle on Monday.
"I stand with Hillary, enthusiastically and with all conviction," the actress wrote. "I can't think of a more succinct rallying cry for the anti-violence movement than Hillary's campaign slogan: Stronger together."
Hargitay has long been a voice for sexual abuse and domestic violence survivors both on- and off-screen. She's worked closely with the Obama administration, and specifically with Vice President Joe Biden, to bring attention to untested rape kits as well as resources and support for victims of abuse.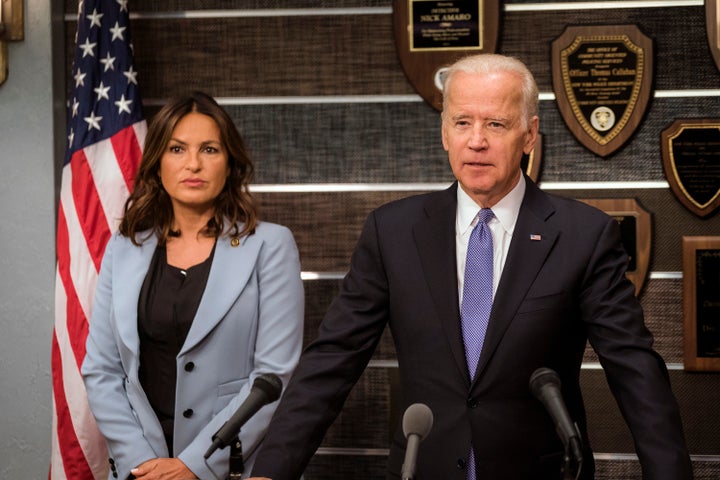 Given that Republican nominee Donald Trump has been accused of multiple accounts of sexual assault, Hargitay makes it clear that Clinton is the only candidate that will take these issues seriously.
"Whether it is arguing for change in how campuses address the epidemic of sexual assault, drawing attention to the use of rape as a weapon of war, or advocating for the criminal justice system to do all that it can to ensure victims of sexual assault have full access to all the tools at law enforcement's disposal, including the mandatory testing of all rape kits, Hillary has a vision and a plan for action," the actress wrote. "And after a lifetime dedicated to working for the rights of women and girls, her vision and her plan are informed, hard-won, and comprehensive."
The actress also poked fun (and easily shut down) Donald Trump's promise to be the "law and order candidate" of the election with a charming sign-off at the end of her endorsement of Clinton.
"Stand with me as I stand with her, as we all stand together, as people, as women and men, united in our conviction that we can be the country that leads the world in bringing this violence to an end," Hargitay wrote. "And yes, Hillary, in case you were wondering, this makes you the 'Law & Order' candidate."