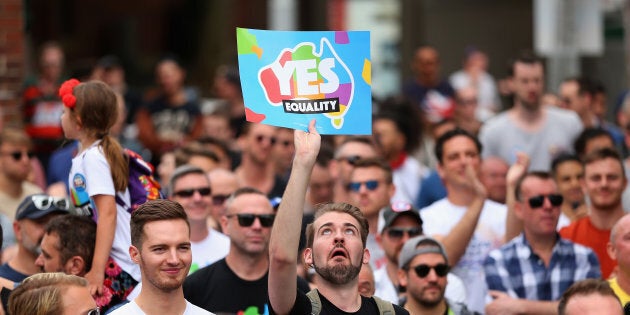 It's just over three weeks until LGBTQ Australians who want to marry the people they love are due to find out if their neighbours want the same thing for them.
But the signs are looking positive for the 'yes' side, with more and more opinion polls showing the country leaning heavily towards same-sex marriage.
While both sides of the debate in Australia expect the yes side to win, prominent 'no' campaigner Tony Abbott has declared the fight isn't over.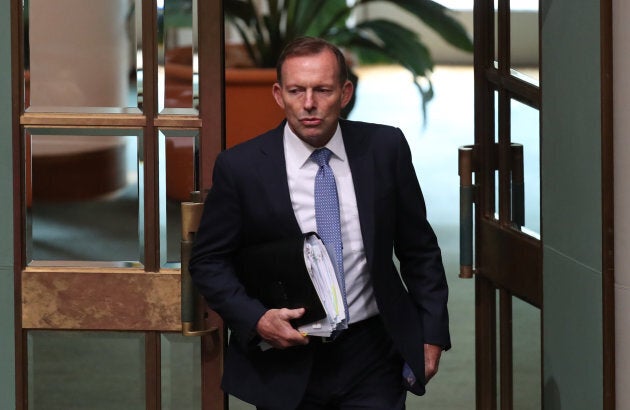 Abbott declared in response the the Australian Financial Review story about his trip that he was in pursuit of the five million voters who haven't yet participated in the federal government's $122 million postal ballot to decide if people who love each other should marry.
The debate has taken all sides to strange places, with Abbott's sister Christine Forster starring alongside other high profile LGBTQ Australians in a startling and confronting music video.
In the video -- set jarringly to George Michael's Freedom -- Forster's real-life partner, Virginia Edwards, is killed in a fall and Forster is later confronted with a death certificate which fails to list her as spouse.
While about five million people have yet to vote, the 11 million who have seem to be leaning heavily toward 'yes.'
According to the YouGov-Fifty Acres poll released earlier this week, 61 percent said they voted yes, while 35 percent said no.
The yes vote is higher among Labor voters at 76 percent, compared to Coalition voters at just 51 percent.
(A Newspoll published in The Australian on Wednesday shows roughly the same headline result, with 59 percent of eligible Australians having already voted yes, and 38 percent voting no.)
But for some the damage the debate is causing is still sinking in.
"The platform this negative rhetoric has at the moment is astronomical, all these false claims being thrown around now are hard to hear," she said.
"This discrimination is real and it's having an impact on people."
The tone of the debate is having touching other parts of society as well, with two churches in Melbourne sprayed with with anti-Christian graffiti with the words "bash bigots" and "Crucify 'no' voters".
The Australian Bureau of Statistics said this week 67 percent of ballot papers have been returned, prompting Prime Minister Malcolm Turnbull to hail a potential turnout of 70 percent in the voluntary poll as "extraordinary".
"That will prove that we were right. Australians did want to have their say and they're having their say," he said.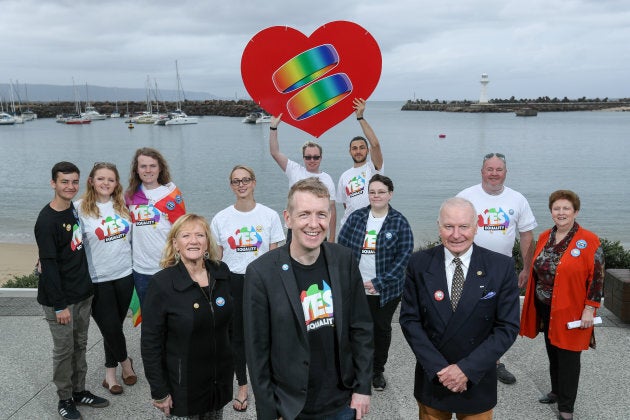 "Getting people to understand that they are the real ambassadors in their own communities, and there's nothing a national campaign can do that will be as effective as when people tell their own stories," he said.
"Because then people in Bendigo, Ballarat and Carnarvon are able to see marriage equality isn't a what, marriage equality is a who.
When you realise marriage equality is a who, you realise allowing Margaret get married doesn't do anything to me. But it does something wonderful for Margaret.Tiernan Brady
Ballots must be received at the Australian Bureau of Statistics (ABS) by 6pm on November 7 to be included in the count, and the results will be published on November 15.
If you need help in a crisis, call Lifeline on 13 11 14. For further information about depression contact beyondBlue on 1300224636 or talk to your GP, local health professional or someone you trust.