A massive bull shark pulled from the water at Lake Macquarie, north of Sydney, has caused a social media storm.
The aquatic predator was reportedly caught in the waters of the Swansea Channel on the weekend, according to Offshore Fishing NSW who shared a picture of the dead shark hanging after "being gut hooked and a huge fight".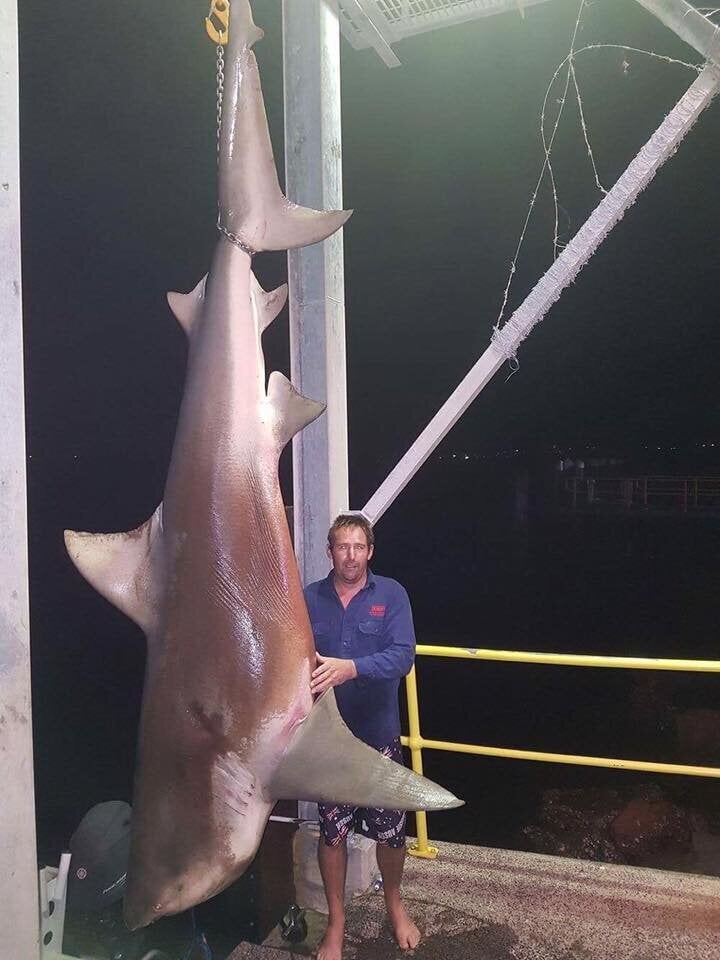 Since being posted on Monday, the photo has been shared over 2,500 times and has caused a massive stir on social media, with some people protesting the shark's death while others praise the unidentified fisherman who caught it.
"Unless that shark left HIS HOME and came knocking at your door, he should still be alive in swimming. RIP," one user commented.
"Top catch Champion!" said another.
ALSO ON HUFFPOST AUSTRALIA