While viewers usually see the 'MasterChef Australia' contestants cooking up a storm in a glossy industrial-style kitchen, they've never been shown what's beyond the bench tops and stoves in the Melbourne studio – until now.
The show's most recently eliminated contestant Khanh Ong has shared a TikTok video which takes fans behind the scenes as the cast spend time on set.
This year's season called 'MasterChef Australia: Back To Win' has featured returning contestants from previous seasons.
As they already have established businesses and projects to attend to, production allowed them to type away on their laptops and take calls in between filming sets.
In Khanh's video, dessert expert Emelia Jackson is seen speaking to her co-star, while fellow contestant Simon Toohey is seen in the background working on his laptop with headphones on.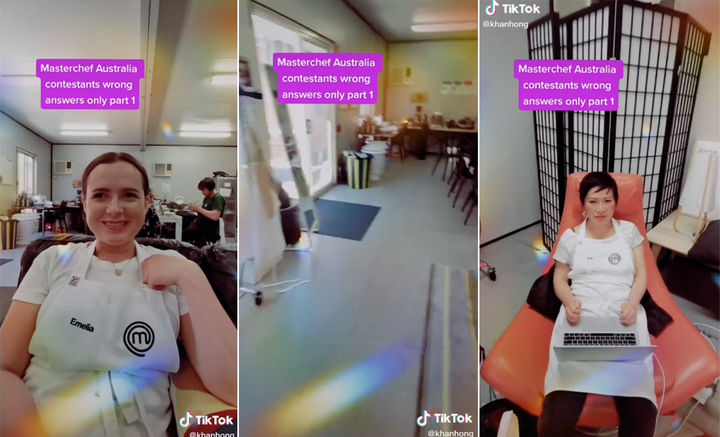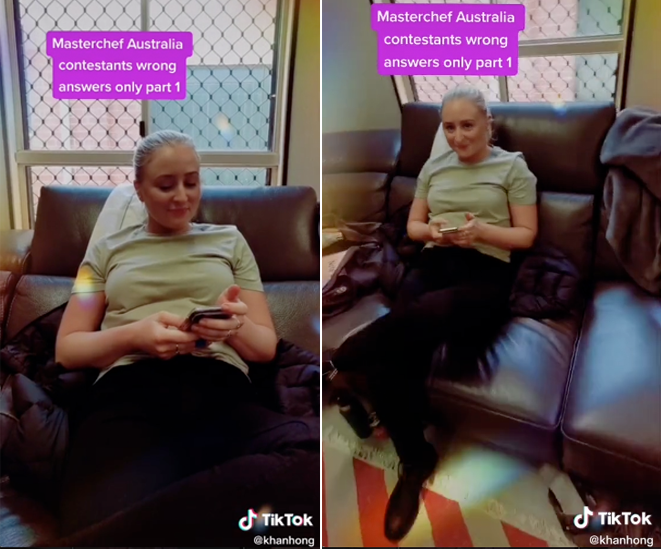 It appears a work station was set up for the contestants to make handling business easier, while there's also comfortable leather lounges for those who are just enjoying some down time.
This year 'MasterChef' contestants were given their own apartment accommodation while filming.
"In previous seasons we're all been in the same house together, but this year is a little bit different because people like myself are still running their businesses," Callum Hann told HuffPost Australia.
"I can go back to the hotel at night and get my laptop out and make a few calls and check emails."
'MasterChef Australia: Back To Win' continues on Sunday at 7:30pm on Channel 10.