Contestants were asked to "pimp up" some instant noodles, and while people from all walks of life are big fans of the two-minute treats, Asian Australians were particularly stoked.
When Poh and Jess impressed the judges the most with their creative noodle dishes – taking them through to the next round – Twitter was quick to celebrate the win for both contestants and for Asian representation on TV.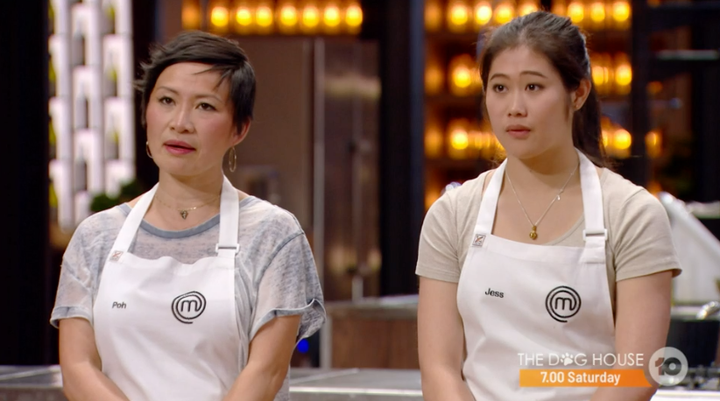 For the second round, Poh and Jess were asked to whip up their favourite comfort foods.
Poh chose to make Nasi Lemak with Otak Otak, which she said was "totally my childhood on a plate".
Jess cooked a Thai Duck Curry with Roti Canai, Prawn Chilli Powder and Coconut Rice.
"My parents have a Thai/Malaysian/ Indonesian cuisine restaurant and then red curry was one of our most popular dishes and I'd always watch from afar, my dad making the red curry," said Jess.
"And the roti canai, I'd be on the back just flipping them. So that's my comfortable food."
'MasterChef' judge Melissa Leong, who is proud of her Chinese Singaporean heritage, also spoke about her fondness for noodles.
"Who doesn't love these guys? I mean look, I'm obsessed with noodles. I think growing up in an Asian family, you know this."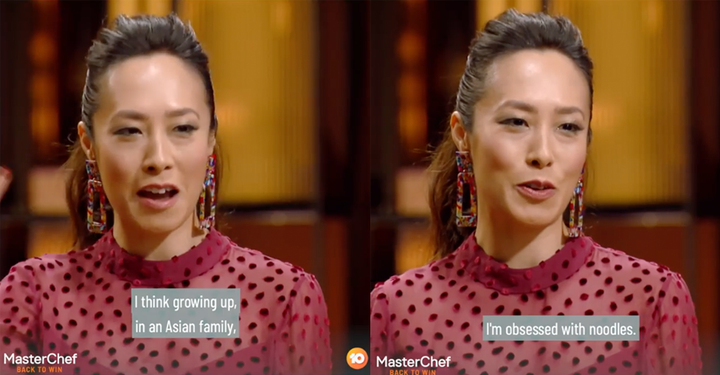 Earlier on writer Benjamin Law said the episode is "a real Sophie's Choice moment for every East Asian person", asking his Twitter followers to pick their favourite type of instant noodles.