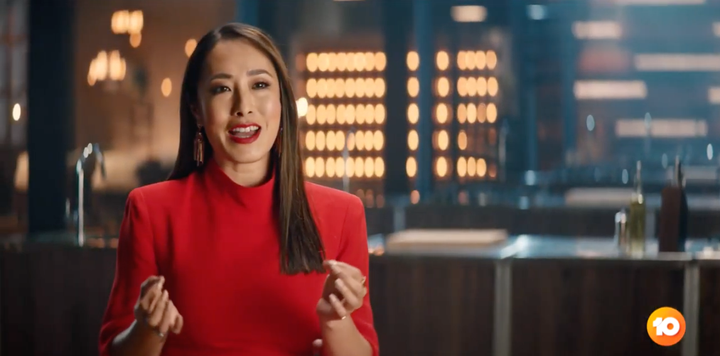 Fans can be assured there'll be more style inspiration in the kitchen when the program returns in 2021, with a recent behind-the-scenes snap revealing Mel's enviable shoe wardrobe on the show's Melbourne set.
"Can you really have too many pairs of shoes?" the food writer shared on her Instagram story.
In the image, Melissa stood in front of a rack that housed dozens of pairs of fancy footwear, including strappy heels, stilettos and stylish flats.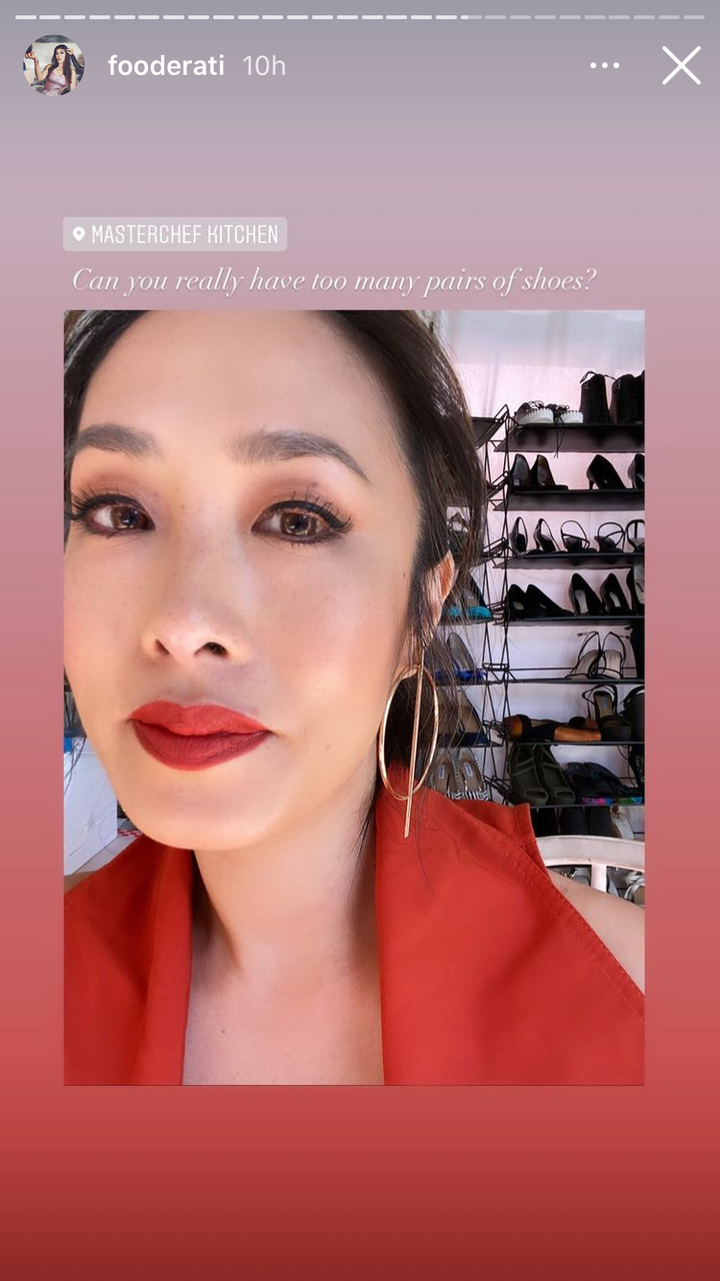 Speaking to HuffPost Australia last year after making her debut on the cooking show alongside Andy Allen and Jock Zonfrillo, the TV judge said she takes pride in her appearance while at work.
"For me, fashion isn't frivolous," she said at the time. "It's a tool I use to command attention, and to separate my work from my private life."
She said that in working with the network's wardrobe, hair and makeup team, there was only one request on her end.
"The brief is simple: me, but make it MasterChef."
Melissa also responded to the huge fan following of her fashion in another interview with 10 Daily.
"I am flattered that so many people have resonated with my style and that beauty and fashion standards in the media continue to grow in their inclusivity and reflection of the real world," she said.
"I am a tiny lady with curves... that's who I am. To be considered part of the fashion zeitgeist is fun, but it will never steal my focus from my qualifications as a food writer, presenter and communicator."
"The amount of heart and soul and drive is exceptional this year," Melissa teased in the clip, while fellow judge Andy added, "They all have a unique story".
Fellow judge Jock hinted this season will again be just as much about getting to know the people wearing the aprons as it will be about the dishes they whip up.
"They need to follow their hearts. They need to stay true to themselves," Jock said, later adding that "when someone follows their dreams, you start to see something magical happen".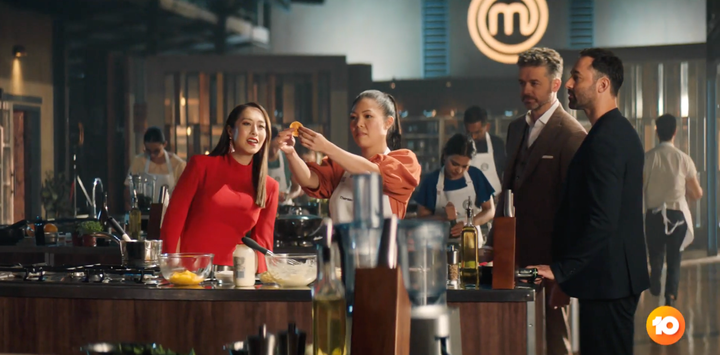 Contestants revealed so far include Minoli , who lost her sense of taste at age 31 before it eventually came back; "self-taught cook" Brent; Kishwar, who is from a family of Bengali cooks; French pastry lover Therese; and self-proclaimed "feeder" Elise.
The all-star season was followed by 'Junior MasterChef Australia', where 11-year-old Georgia took the winning title.