Some have even suggested the pair get their own show, an idea that Brendan has agreed could be a winner.
"It would just be us hanging out. I would definitely love that," the 26-year-old told HuffPost Australia.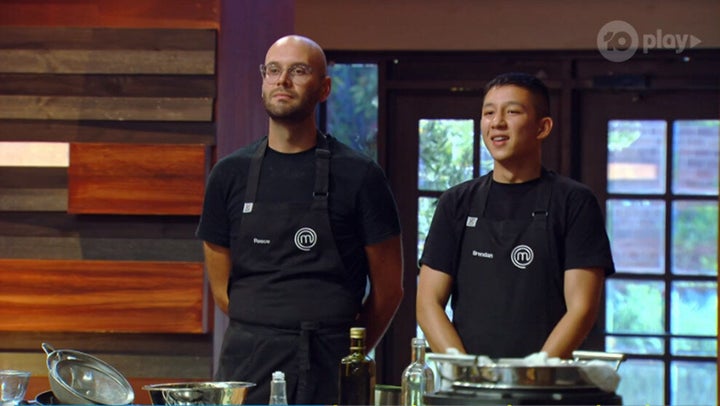 He said it's "awesome" that fans have enjoyed his and Reece's friendship blossom on the cooking show this year after they first met on 'MasterChef' in 2018.
"I think the best thing I love the most is that our friendship very naturally played out on TV," he said. "Viewers have been able to see that and have responded really well to it.
"We're both naturally quite sassy towards each other, we like to joke around and we'r like brothers. It's awesome to see people loving it."
Known for his delicious dumplings, Brendan made it to the top eight on the show and was eliminated on Sunday night.
'MasterChef Australia: Back To Win' continues at 7:30pm on Channel 10.