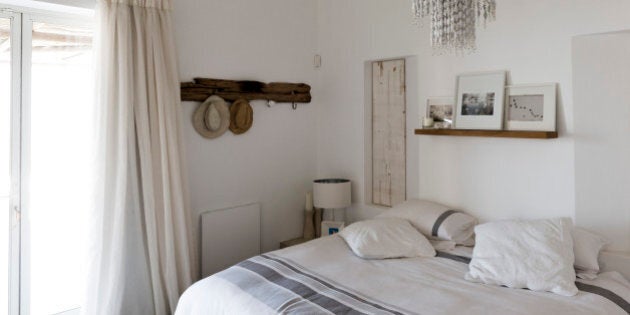 A large, cumbersome bed base made of expensive timber (or even more expensive leather) that's frustrating to assemble? Pfft. Who needs it?
If Instagram and Pinterest are anything to go by, all you need is a mattress on the floor for the bohemian-luxe bedroom of your dreams.
Okay, okay -- so you might like to add some plush cushions and textured throws, but the back-to-basics trend of a humble mattress styled with crisp sheets and neutral bedding is big right now.
Consider laying out some second hand wooden palettes underneath, if you have them handy, and you're ready to star on the next season of The Block.