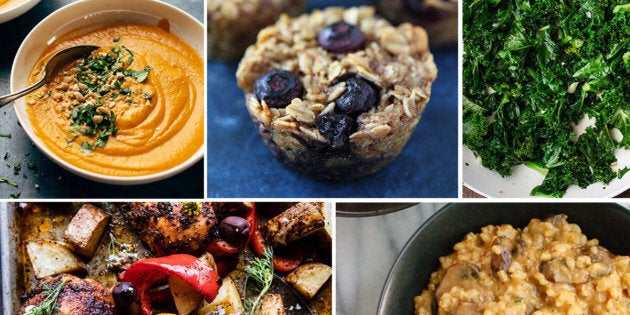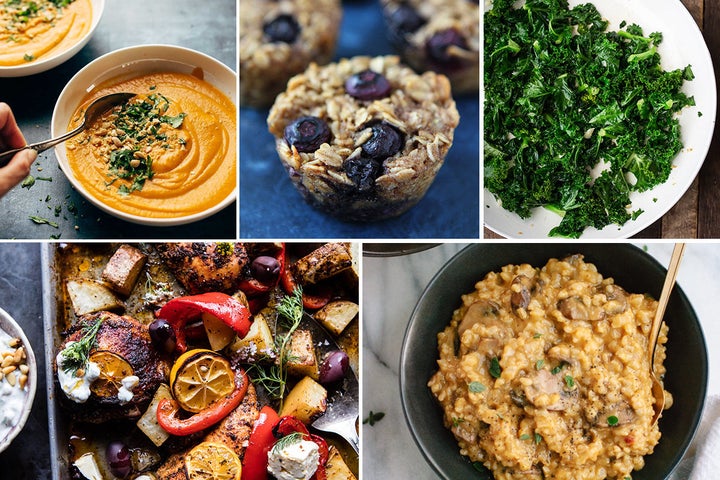 Every week we bring you Meal Prep to help you lay out healthy weekly meals. Do your shopping, spend a few hours cooking on the weekend, and enjoy the fruits of your labor all week long. A lot of thought goes into curating them, ensuring there's a good balance of nutrition and delicious fun.
Whipping up five recipes sounds like a huge undertaking, we know. But, when those five recipes are the ones we have for you below, it is wholly worth the effort. You'll be rewarded tenfold not only with delicious meals, but a general feeling of well-being because eating healthy will do that to you.
This week we have baked oatmeal cups ― they make a genius on-the-go breakfast. For lunch and dinner you can mix and match a spicy carrot soup, a brown rice risotto, garlicky greens and a sheet pan Greek chicken recipe so good you'll want to make it again next week. (Which you probably should.)
Get to it!