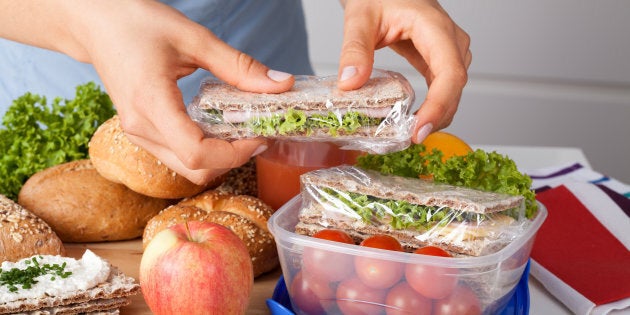 Although it might seem hard at first, preparing your meals for the week ahead is completely achievable (and incredibly beneficial).
The term 'meal prepping' will mean something different depending on who you speak to -- whether they are wanting to gain muscle mass or are a family trying to save money and hassle -- but the outcome is always the same.
"The idea is to save time in the kitchen and make it easier for you and your family to eat healthier meals during the week," Tim McMaster -- an accredited practising dietitian, sports dietitian and spokesperson for the Dietitians Association of Australia -- told The Huffington Post Australia.
"It is also an ideal way to maintain portion control, especially if you have a tendency to overeat at a specific meal during the day."
Some form of meal planning and organising over the working week is essential for stress-free healthy eating.
There are two main ways of meal prepping.
Daily: Planning some, or all, of your meals and/or snacks for the next day, and either cooking them or chopping all ingredients so the meal is ready to quickly make.
Weekly: Planning some or a week's worth of meals on Saturday or Sunday, bulk buying all ingredients and cooking each meal to then refrigerate or freeze.
Preparing and cooking meals in bulk batches which you can store in the fridge or freezer means you have access for a quick, healthy meal later in the week when time is a real issue.
"Putting some time into preparing meals and snacks on a Sunday or on the night before work means you will have food on hand, ready to eat," McMaster said. "Some form of meal planning and organising over the working week is essential for stress-free healthy eating."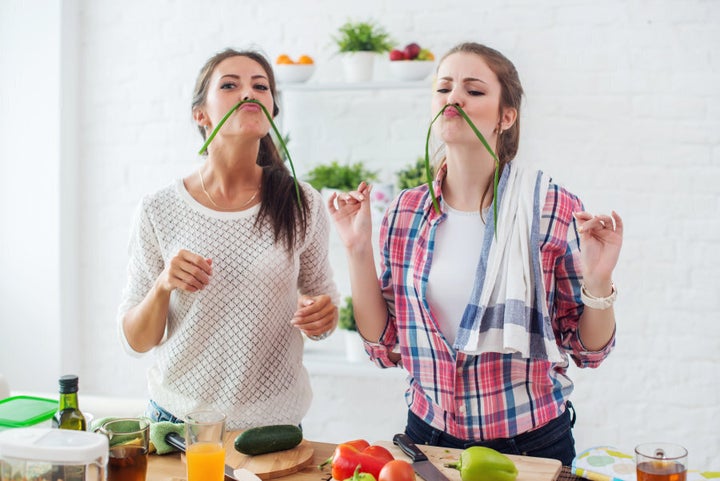 He said that while meal prepping could save you money, it could also help to increase vegetable intake and to control portion size.
"It puts you in control over the ingredients that go into your food, the portion size and how it is cooked," McMaster told HuffPost Australia.
"No matter how busy you are, preparation can set you up to make healthy food choices and reduce the likelihood of caving in to the biscuit jar or food court."
If you would like to start meal prepping but are overwhelmed at the thought of planning, bulk buying and cooking, McMaster has four encouraging tips.
1. Jot down your favourite recipes and make a plan
"Before you start sinking your teeth into your meal prepping, it is smart to have a plan of attack and be as flexible as possible," McMaster said.
"Get meals from recipe books you already have at home, or that friends and family members can share with you. Turning family favourites into bulk meals is a smart option, allowing you to save the leftovers for later in the week or as a quick lunch option the next day.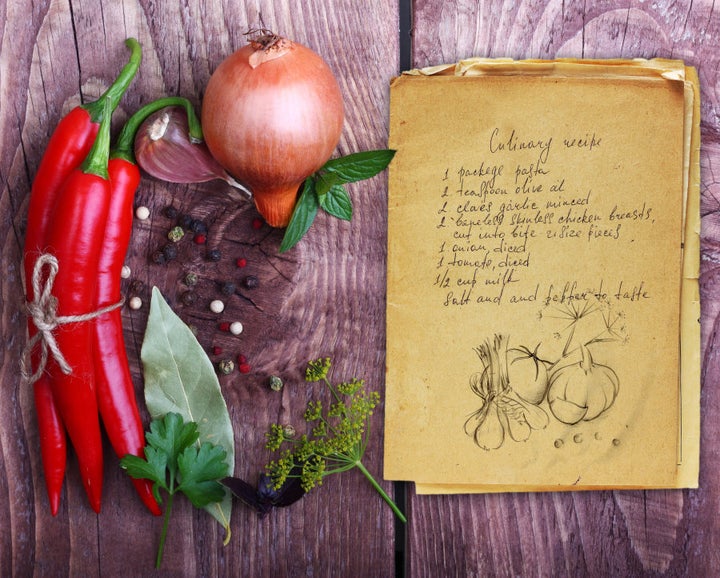 "Once you've decided on your recipes, plan when you're going to have your meals (for example, spag bol for dinner on Monday and Thursday) and make a list of ingredients you need -- and stick to it.
"Purchase some microwave-proof plastic or glass containers -- use the same size for the same meals to control portions better, plus they will stack up better in the fridge," McMaster said.
"Meal prepping can be difficult if you have a busy life, but spending a bit of time over the weekends to organise a flexible menu for the upcoming week can relieve some added stress in the week.
"Having the flexibility where you can then either cook in advance (or having all the necessary ingredients at home ready to make the evening's meal) helps."
2. Work your way up
If you are just starting out with meal prep, don't overwhelm yourself.
"Perhaps just start by making your weekly snacks to take to work, such as buying enough fruit for the week, serving up 30g (or a small handful) of nuts into little containers or making some protein balls," McMaster said.
No one is perfect and meal planning and prepping can be challenging, so finding what works with your lifestyle routines needs to be taken into account.
"Focusing on just one meal over the week can be a good start, such as making breakfast in advance, as this is a meal that is often missed by a number of Australian adults."
You may also like to start by just doubling your dinner the night before so you have lunch the following day.
"Leftovers are your best friend -- prepare a little extra of your evening meal, portion out into takeaway containers and lunch is sorted!"
3. Keep the work fridge filled with options
If you didn't get the chance to prep a lunch for work the next day, having your work fridge full of ingredients means you can whip up a quick lunch with no hassle.
"Keep ingredients in the fridge at work for easy sandwiches. For example, whole grain bread or wraps, salad ingredients, reduced fat cheese or lean meats," McMaster said.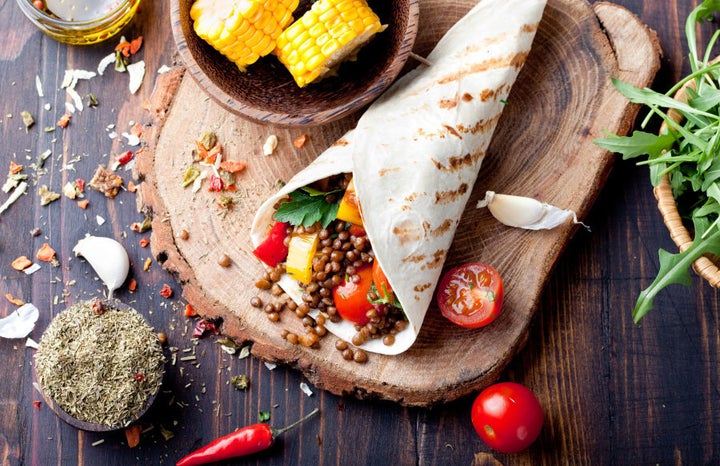 4. Keep at it
"Trial and error -- no one is perfect and meal planning and prepping can be challenging, so finding what works with your lifestyle routines needs to be taken into account," McMaster said.
Of course, meal prepping isn't for everyone. But it's a good way to work on your cooking skills and (importantly) save you serious cash.
"Meal prepping isn't everyone's cup of tea, however there is no reason why it shouldn't work well for anyone who has basic cooking skills. If you have a tendency to get sick of the same meal repeatedly, then try and be as flexible as possible," McMaster told HuffPost Australia.
Want to meal prep but have no idea what to cook? Try these simple and easy-to-make breakfast, lunch and dinner ideas.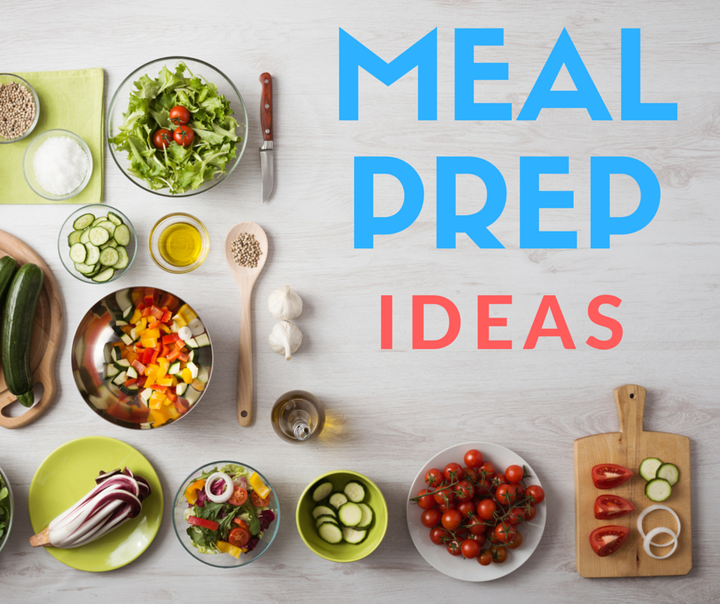 Breakfast
"Homemade granola and porridge have become a big hit in recent years as a healthy breakfast option that can be made at home, which can be served up into small, appropriate portions as a quick and easy option when struggling to beat that morning rush," McMaster said.
Lunch and dinner
"Soups are fantastic for lunch and dinner options. If you cook up a bulk amount they can be frozen for a later date when you don't have as much time cooking," McMaster said.
"The same can be done for homemade pasta sauces, stews, casseroles and curries using high fibre rice and pasta and low GI potatoes. You can cook these quickly, then just reheat the frozen meals.
"Slow cookers and more recently fancy devices like the Thermomix are also handy to have for the time poor individual."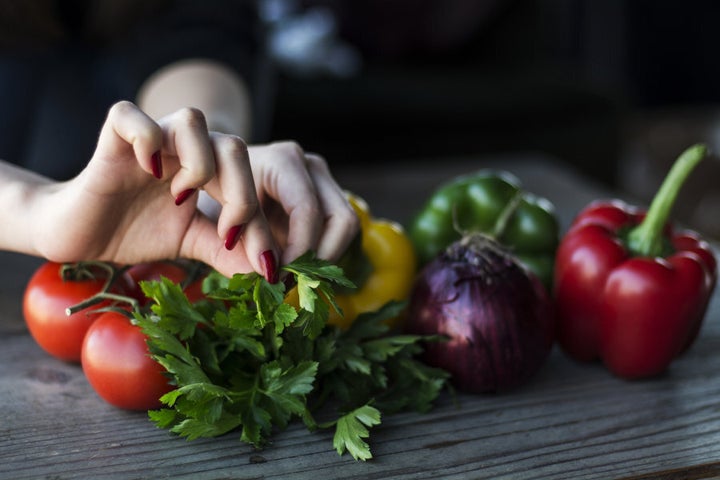 McMaster also recommends cooking bulk servings of staples such as rice, wholegrain pasta and roast veggies like sweet potato, pumpkin, carrot, eggplant and zucchini to keep in the fridge for quick meals.
"These can be thrown together with a few other ingredients (salad leaves, nuts, fetta cheese, olive oil) and make an easy lunch," he said.
Snacks
The easiest snack which requires no prepping is fruit, but if you get easily bored these following snacks are for you.
"Make a batch of protein balls, fruit-based muffins or pikelets. Even just having simple options ready in the pantry and fridge such as raw vegetables, fruit, 30g unsalted nuts and snack size tins of tuna or salmon are all ideal snack options," McMaster said.
"Keep big containers of sliced veggies in the fridge, such as carrot, capsicum, cucumber and celery. These can be transferred to smaller containers and are great for snacking with dips like tzatziki or hummus throughout the day."