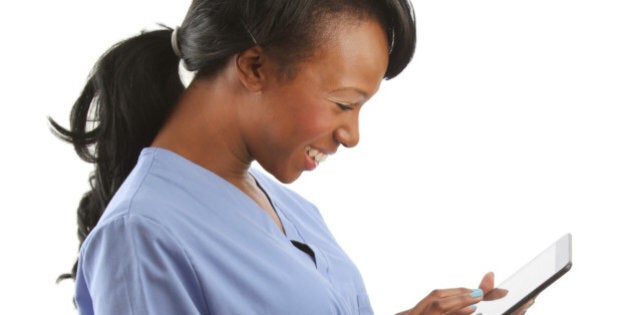 More than one third of medical students publish 'inappropriate' material to their social media accounts despite knowing better, according to new research from the Medical Journal of Australia.
The study, released on Monday, found that while most students were aware of professional social media guidelines, they continued to post pictures and status updates depicting intoxication (34.2 percent), illegal drug use (1.5 percent) and information about patients (1.5 percent).
However, what did affect posts and privacy settings was the survey itself.
"What was most interesting was that doing the actual survey changed behaviour. A large proportion of students changed their settings after doing the survey," said co-author Dr Christopher Barlow.
The voluntary survey was delivered online to 880 participants, and was open to anyone studying at an Australian Medical School.
Dr Barlow said while the rates of unprofessional posting among medical students would probably be similar to university students in other faculties, medical students need to take particular care due to the nature of their careers -- even if their accounts are set to private.
"People are judged by their social media presence. Employees, patients, colleagues… are looking at social media profiles," he said.
"As soon as things get put on Facebook, regardless of your privacy settings, they are in the public domain. Likely, the baseline rate of unprofessional behaviour hasn't changed, but what previously only recorded in polaroids or broken memory is now in the public domain forever."
Medical student Lily Mullin-Chivers told The Huffington Post Australia she's seen friends post drunken photos and videos on social media, but only occasionally.
"They seem to get the idea that stuff like that shouldn't be put up, but they still get drunk, do drugs and aren't particularly quiet about it," she said.
Another medical student, who wished to remain anonymous, told HuffPost Australia she thought this behavior has more to do with uni life than anything to do with studying medicine, but said it wasn't a big problem with her and her friends.
"I don't know anyone who would put illegal drugs [on social media]. Certainly some people post pictures of intoxication… but if it is just a normal Saturday night out I don't think there's a problem," she said.
She also said medical students at her university were given lectures about online presence, but they were more concerned with medical ethics than tales of peoples' Saturday nights out.
"The majority of lectures we've been given are more about confidentiality with our patients than intoxication or what we are doing in our personal life," she said.
Given that patient information is protected by law, Dr Barlow believes this is the most important thing to be keeping offline.
"Posting that kind of thing on Facebook is not appropriate -- in the past students have been expelled from their university for doing it," he said.