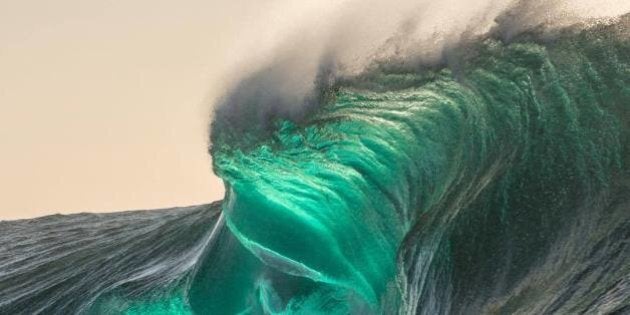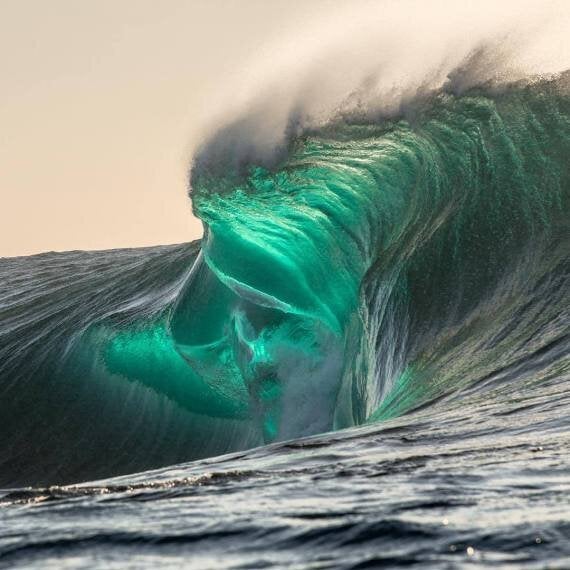 Russell Ord is not your average photographer. Hailing from Margaret River in Western Australia, 267km south of Perth -- he is fast becoming famous for his breathtaking wave imagery.
Boasting a global social media following of more than 100k, umpteen surfing magazine covers and host of international awards, Ord chatted with The Huffington Post Australia about life on the waves.
Why did you start photographing waves the ocean?
"I grew up in Margaret River, WA, just eight kilometres from the beach and I started surfing when I was seven.
"For as long as I can remember I've always had a great connection to the ocean.
"My journey into photography started fifteen years ago in 1999 when I injured my knee surfing.
"Instead of sitting on the couch for three months I picked up a camera and spent my days at the beach taking photos of friends and local board riders in the waves.
"Getting back my first few rolls of slides -- all of which were well and truly underexposed -- certainly opened my eyes to the challenges of photography, and I knew then I was in for a steep learning curve, but I was hooked.
"That surfing injury transformed my life; it's how I discovered my passion for photography."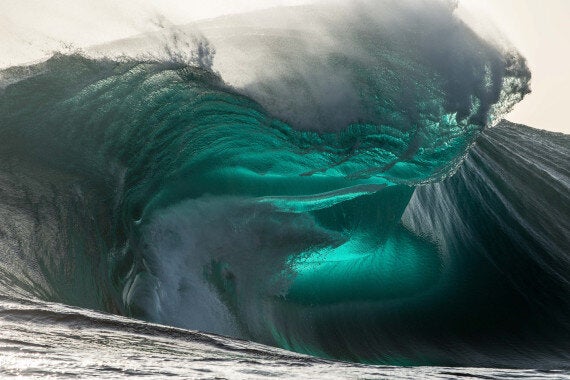 Where has your vocation taken you?
"I've clocked up a decent amount of air miles on photography assignments, often chasing large swells.
"My work has taken me all around Australia, to New Zealand, Indonesia, Philippines, USA and The Pacific Islands, including Hawaii, Fiji and Tonga."
How do you physically take the shots?
"Whilst most surf photographers shoot big waves from a boat or a ski, I prefer to be in the water and part of the moment -- often the more extreme the environment the more rewarding the shoot.
"Simply put, I swim out into the elements with a pair of swim fins and a camera in an Aquatech waterproof housing to get my shots.
"My whole life seems to revolve around getting one great shot a year.
"I judge my own work in two ways -- firstly the moment captured and more importantly the skill level required to take the photo.
"I put a lot of emphasis on the skill level -- for me it's about pushing the boundaries of capturing tough angles in extreme waves.
"I've done a lot of breath training so I am semi comfortable when swimming in waves of consequence.
"I can hold my breath for up to four minutes if I need to; say if I'm getting a hold down (being pushed under a wave). Some would consider my approach completely crazy, but my methods are backed up by years of training and a lot of time spent in the ocean."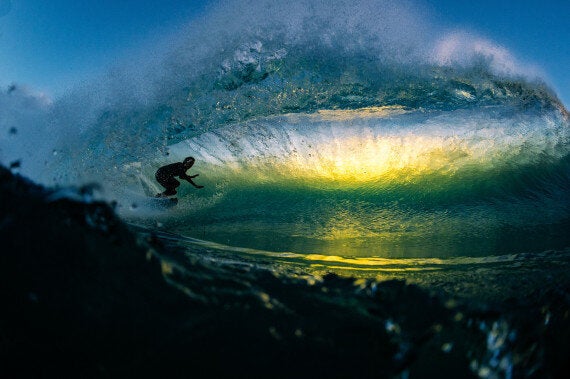 Have you ever been in danger getting the perfect shot?
"For me it's all about the preparation. You need to prepare to the best of your ability to reduce the dangers involved in getting a great shot.
"I have certainly had a few close calls with sharks, but I can't really do much about those, and I've had a few serious wipeouts where I have hit the reef below the surf. However considering the amount of time I have spent in the ocean, I've not fared too badly."
How does the ocean make you feel?
"There's nothing quite like swimming out to sea on your own before the sun comes out to shoot a couple of empty waves.
"All the sensors are extremely heightened, a small splash echoes, and you can feel all the oceans energy pulling you towards the impact zone -- it's a great way to start the day -- it's peaceful and exhilarating at the same time."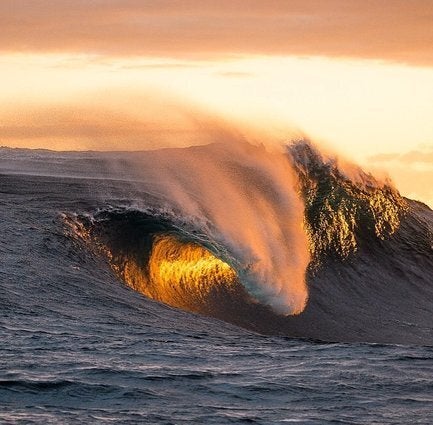 Russell Ord