Our country is in the midst of a domestic violence crisis, with one woman on average killed every week by a current or former partner.
When Felicity Cook made the decision to leave her abusive ex-partner she was "broken to the point where I thought there was nothing left to be broken."
Although leaving was the first step forward towards a new life, it was the start of another journey that, at times, could be tumultuous.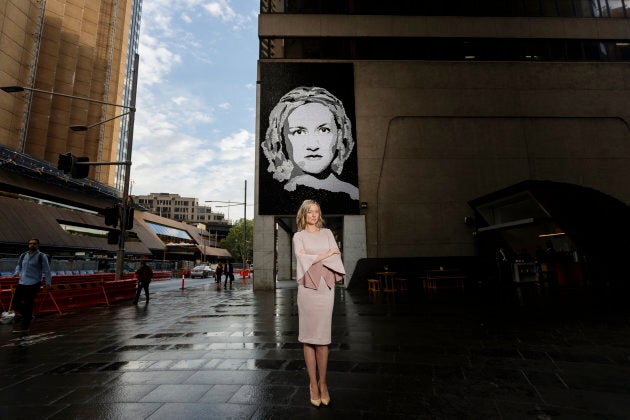 "It's one thing to leave, it's another to heal and move on with your life," she told HuffPost Australia.
"The journey of healing is such a long process. It took me such a long time. I didn't address what I had been through properly, I didn't seek help, I didn't talk to people about it.
"I just tried to go on with life ... looking back on it I was in such a bad place, self-loathing, self-hating. I went on a destructive path of my own."
Cook had suffered almost three years of abuse from the time she left home at 19, in a relationship she characterised as being "like a reward-punishment sort of thing".
I was broken to the point where I thought there was nothing left to be broken
"If I had been a 'good girl' then I'd be allowed to do things, if I hadn't then he'd go off and do things without me or things would be taken away from me," she said.
"He would break things that I owned ... just take away my ability to control things in my own world.
"I was beaten on a nearly daily basis ... he would wake me up in the middle of the night, throw cold water over me [while I was sleeping] ... if it was in arms reach he'd use it."
Cook, now aged 30, is the inspiration for a new mural in Sydney's CBD to create awareness for Two Good -- a Sydney-based organisation operating on a 'buy one, give one' model. Put simply, it makes and sells celebrity chef designed lunches and for every lunch sold, one is donated to a domestic violence shelter.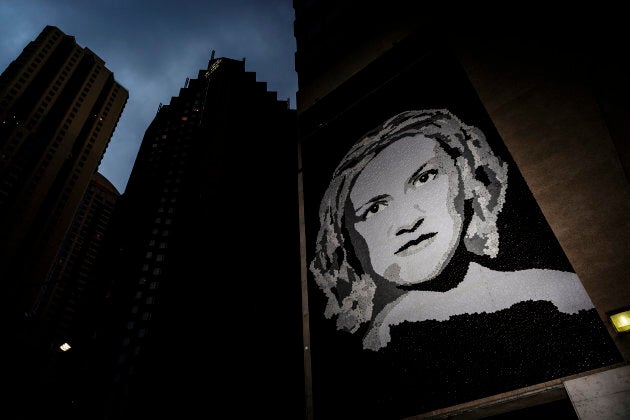 Now, for the month of October a Two Good meal will be automatically delivered to a woman in need each time a Deliveroo customer uses their American Express card to place an order.
"It's so important to be helping women -- some people say it's just a meal but oh my God, when you've got nothing it just changes your life," Cook said.
"I came out of it and I didn't know of shelters .. I had to just pick up and go on by myself."
The mural -- which consists of 20,000 jar lids atop of a message reading 'Love shouldn't hurt' -- has been designed by Sydney-based artist Noula Diamantopoulous and is representative of the 20,000 meals that the three companies hope to deliver as part of their partnership.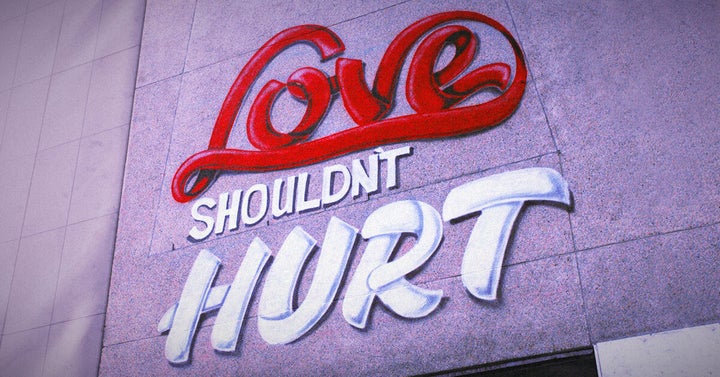 "The whole journey is actually the biggest driving factor for me when it comes to campaigning against domestic violence," Cook said.
"Two Good are one part of a system that so desperately needs to be in place which is support and care for people.
"I'm [now] at a place where I have a successful business, I'm married -- life is so much better now. And I'm happy -- I'm happy to be happy all the time.
"When you go through something that is so life changing you realise just how precious you are."
If you or someone you know is impacted by sexual assault, domestic or family violence, call 1800RESPECT on 1800 737 732 or visit 1800RESPECT.org.au. In an emergency, call 000.