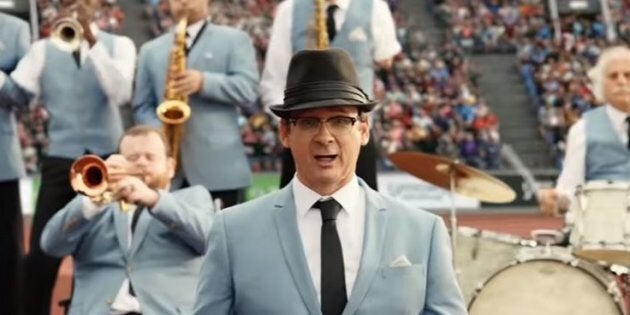 It all started with a grainy video at an open mic night in Brisbane. Five years on, a 47-year-old Aussie singer by the name of Tony Dee is now a global sensation.
Dee (real name Tony Doevendans) is the face and voice of a viral ad for the Rio Paralympics. This thing is the best. Watch it now, and that's an order.
See you in three minutes and 12 seconds.
You kind of have to forgive them the protocol breach, because this video is inspirational, funny and really makes you want to watch the Paralympics, which begin overnight in Rio.
In the clip, Dee -- who has spina bifida -- sings the old Sammy Davis Jr. song "Yes I Can".
"It's not just about sport but an ad for social change and a change in attitude towards people living with disabilities," Dee told HuffPost Australia.
He's got that right. This is one of those rare videos that make you clench your fists in triumph -- and you haven't even watched anyone win a sporting event yet.
Yes, those Paralympians can. You bloody well bet they can.
Tony Dee sure can croon too. But how did the video come about? Like we said, it all started when Dee's wife posted a video of him singing Sinatra's "Come Fly With Me" on YouTube.
The video was picked up by an American site called Can Do Musos, which promotes the work of disabled musicians. British public broadcaster Channel 4 found Tony's clip there when they went looking for someone to sing the theme song for the ad promoting their Paralympics coverage.
Channel 4 contacted Tony and said 'we've got a song in mind, would you like to learn it?' Dee needed no further prodding.
"I learned the song, practised it for a week or two, went off to a local park with my wife and filmed myself singing it there. It took about 18 times to get it right, then we sent it off," he said.
Months of umming and aahing and to-ing and fro-ing ensued as the producers finalised their plans. But Tony won out. He's now been watched by more than 30 million people combined on Facebook and YouTube. With the Paralympics upon us, the number is literally increasing by millions each day.
The previous biggest gig for the singer who lists all the singers and tunes from the 'Rat Pack' era as his favourite musical genre?
"I've done a couple years singing for people at the Royal Queensland Show (known locally as 'The Ekka')."
Not everything in the ad is as it seems. The drummer drumming with his feet? Yeah, that's real.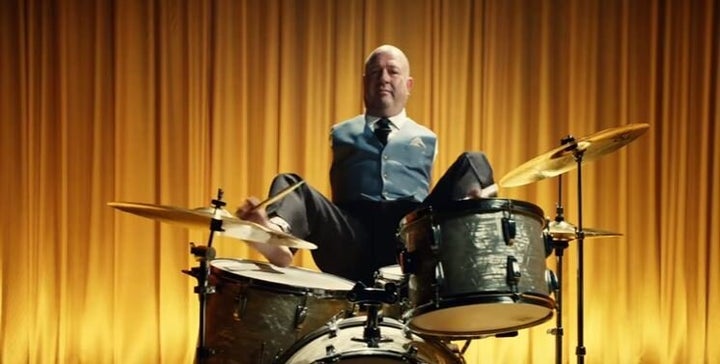 Pianist playing the piano with his arm? Also real. But when Tony rolls down a ramp? Well, let's just say the (disabled) stuntman helped out with that one.
"It took four guys to get me to the top of the thing. It looked a bit higher from there than the bottom," Dee admitted.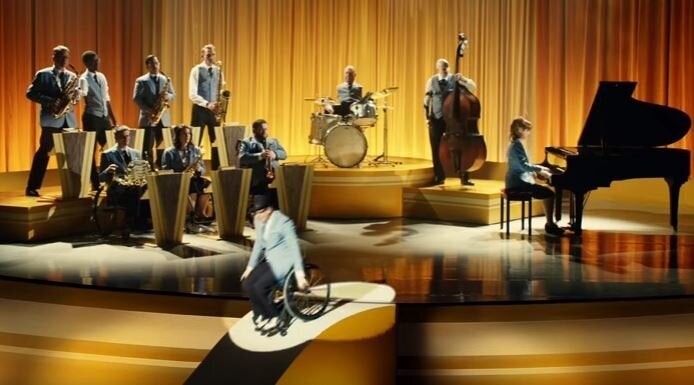 And when he crashes through a window in his wheelchair? Also a stuntman.
What's 100 percent real is the passion of Tony Dee for both song and the cause of people with disability.
"The 'yes I can' message may not mean I can do whatever the heck I like, but it is certainly a reminder that in your life there are things you are going to be passionate about, and you should give those things a go," he said.
Amen to that. The Rio Paralympics Opening Ceremony starts at 7:15am AEST. Like most people, Tony Dee won't be there. He'll be watching from the couch.
"I didn't get an invite to this one, but I'd like to go to Tokyo 2020," he said.
Maybe someone could arrange for him to sing there. Yes, we think they can.