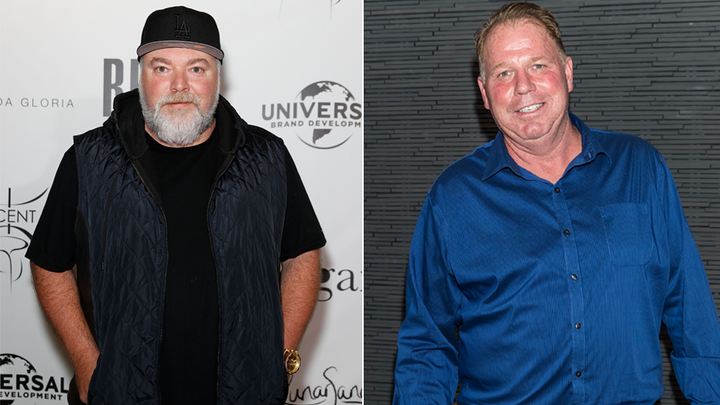 A controversial Australian radio interview with Meghan Markle's half-brother has sparked a wave of outrage online.
KIIS FM breakfast presenter Kyle Sandilands asked Thomas Markle Jr. on Monday if his sibling's royal fame would be a "leg opener" before making sexual remarks about Queen Elizabeth, Princess Eugenie and Princess Beatrice. He also referred to Meghan's mother Doria Ragland as "the Black mum", prompting some Twitter users to brand him "misogynistic" and "racist".
Now, the radio station has removed some of Kyle's sexual comments, as well as him referring to Doria as "the Black mum".
During the interview, Kyle spoke to Thomas about Doria, asking: "Meghan's mum, she was in your household?
"So your dad was with the mother, Meghan's mother, and when Meghan was born, how long did that last as a family unit? You, Samantha, Meghan, your dad and the Black mum?"
He went on to ask Thomas if there would have been "perks" for the Markle family had they remained together, one being the opportunity to stay at Harry and Meghan's Frogmore Cottage.
"Yeah, I was about to ring up the Queen and see if I could rent out the cottage for a while, you know, move in there," Thomas replied, adding, "and you know, offer my services, you know".
"What do you mean? Sexually? To the Queen? That's a bit much," Kyle responded.
When Thomas clarified that's not what he meant, Kyle mentioned Prince Andrew's daughters Princess Eugenie and Princess Beatrice.
"What about one of those freckly cousins ... Eugenie or whatever its name was. Would you go there? You know, the freckly cousins, the red-headed bloody things with the stupid hats. Would you go there?" he asked.
Thomas responded, "You know, I'll do anything for $100 an hour", to which Kyle replied with a laugh, "
Love a man-whore, love one".
Later in the interview Kyle asked Thomas if having a "princess sister" was a "leg opener" for him.
"Having the princess sister, that would have got you laid a thousand times, right?" he asked. "If you wanted to, you could have used that. It's a leg opener. 'My sister's a princess'."
"How many times I wanted to be single and use that line in a bar," Thomas laughed.
Kyle said: "100,000 times. You would have said, 'Hey, have you seen that Meghan Markle? She's my sister.' Boing, the legs spring open."
Thomas then added he would happily suggest to women: "Here, let me plant the royal seed for you".
When uploaded to the KIIS FM website on Monday, Kyle's interview did not include the word "black" when referring to Meghan's mother, and his "leg opener" comments had also been removed.
Australian Radio Network (ARN), which stations KIIS FM, told HuffPost Australia it wasn't uncommon for breakfast shows to be trimmed down as a "best of" package.
However, it's only the word "Black" that was removed from his sentence referring to Doria.
"This was a cheeky and irreverent interview in the style that regular listeners of the show are accustomed to. When listening to this interview within the context of the show, it is clear this is a light-hearted and inoffensive chat," read a statement from ARN.
"As online shows are edited to produce a 'best of' each day, it's not uncommon for online versions of the show to be different to the live broadcast."
Kyle's interview with Thomas comes after Meghan and Harry confirmed they were stepping down from royal duties.
Thomas famously wrote an open letter to Harry in 2018, urging him not to marry Meghan.