Supplied by Victorian Police
This is the flabbergasting moment a man broke into a Melbourne kindergarten and stole $5000 worth of toys.
CCTV footage captured a man in a hoodie and jeans sneaking into an early learning centre at Brookfield, west of Melbourne, in the early hours of July 15.
The footage shows the moment the man throws open a roller door into a storage shed, walking out with several plastic buckets. He then wanders over to a sandpit, snatching up a few miniature shovels and toys.
He then spots the security camera; making no attempt to hide, he instead gives it the one-finger salute. With what look like cricket stumps in hand, he twirls the stolen sticks like a bo -staff.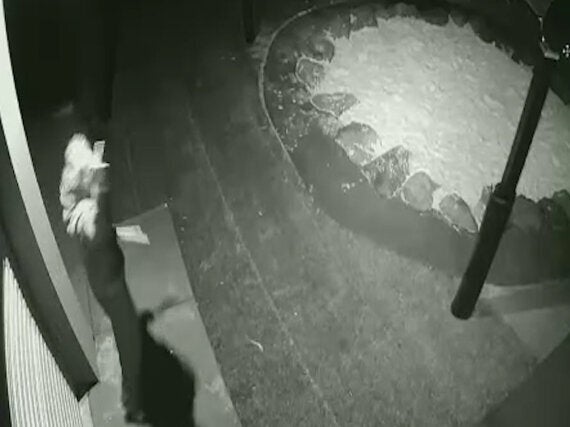 (Supplied/Victorian Police)
Police claim the man later stole other toys including tricycles from the centre. Footage then shows the man driving his Kia Carnival mini-van into the carpark, loading his loot into the boot, then awkwardly hauling a large wooden play bridge onto his roof racks and speeding off.
Police estimated the value of the play equipment at around $5000.
"Investigators have released CCTV footage in the hope that someone recognises the man", a police statement said.