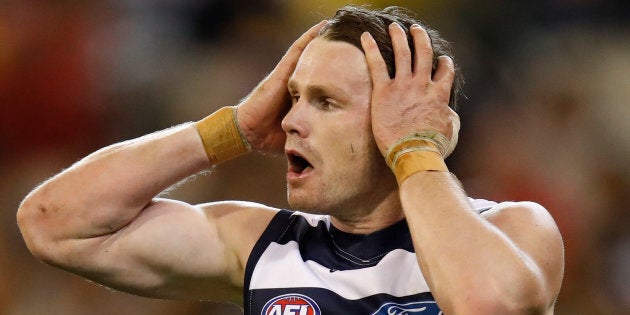 There's a big kerfuffle in Melbourne this Monday over the public holiday the day before the grand final, which is technically known as Grand Final Eve.
Premier Daniel Andrews introduced the holiday in 2015, and it proved an instant hit with fans. Record numbers of kids and adults lined the streets of the Melbourne CBD for the traditional Grand Final parade.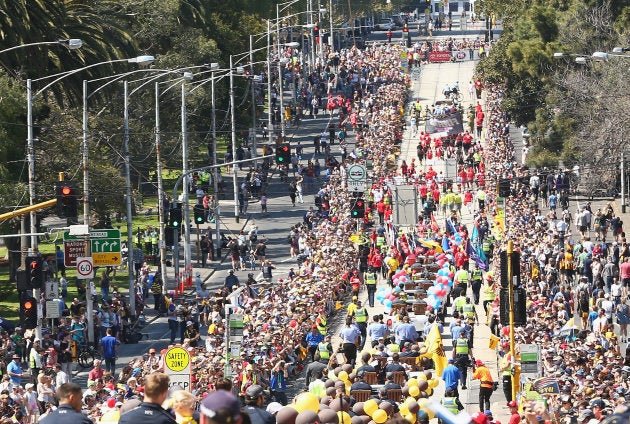 Business leaders were less enthused. Even before that first Grand Final Eve holiday in 2015, there had been fears it would cost the state $852 million in lost productivity.
Shortly afterwards, industry leaders put the lost productivity bill as high as $1 billion, while Tim Piper, the head of the Victorian chapter of the Australian Industry Group, said the government would be shortsighted to continue with "a public holiday that is seen as superfluous".
The potential economic damage bill (which, mysteriously, surges upwards faster than wage growth) has been upped again this year. Victorian Chamber of Commerce and Industry chief Mark Stone now says the day will cost "upwards of $1 billion".
The arguments put forward by business leaders are of economic yardsticks, which don't take into account things like community spirit. Wallowing in 48 hours of footy fever through Friday into Saturday has a civic value, even if it can't be quantified. That's the gist of the argument from the Andrews camp.
Interestingly, it seems Melburnians aren't sold on that. If a Herald Sun poll is any guide, average people don't rate the Friday holiday much higher than business leaders do. The majority of respondents went for the "dump it" or "move it" options over the "keep it" option.
You might have thought Australians arguing against a public holiday was like Australians demanding that beer prices go up, but there you have it.
It's also worth noting that Victorians have 14 public holidays, which is at least one more than every other state -- so it probably wouldn't kill anyone if they lost this one. For now, though, that's not on the government's agenda.