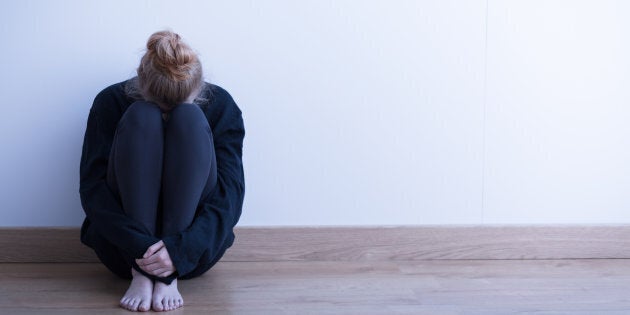 More Australian teenagers are in severe psychological distress than five years ago despite growing awareness and initiatives aimed at tackling mental illness, a new report shows.
The alarming statistics, released Wednesday in a report by Mission Australia, show almost a quarter of teens surveyed meet the criteria for probable serious mental illness, with girls twice as likely as boys to be affected.
The latest Mental Health Youth Report reflects five years of annual surveys of thousands of teenagers across Australia.
Mission Australia's 2016 Youth Survey Findings

Almost a quarter (22.8 per cent) of young people aged 15 to 19 show the symptoms of probable serious mental illness, up from 18.7 per cent five years ago
Teenage girls are more than twice as likely as boys to be in severe psychological distress, even though the suicide rate is higher in males
Almost one third (31.6 per cent) of Indigenous Australians affected
The three top stressors for teens are: coping with stress; school and study problems; and depression. Other notable issues include bullying, family conflict and suicide.
Older teenagers (those aged 18 to 19) were more likely to show signs of severe psychological distress, as were Indigenous Australians. Particularly concerning was the significant increase in young females affected, which increased to 28.6 per cent in 2016, a rise of more than six per cent over the five year survey period.
Mission Australia's CEO, Catherine Yeomans, is calling on federal and state governments to do more to address the issue.
"We are talking about an alarming number of young people facing serious mental illness, often in silence and without accessing the help they need," she said.
"The effects of mental illness at such a young age can be debilitating and incredibly harmful to an individual's quality of life, academic achievement, and social participation both in the short term and long term."
The latest report from Mission Australia joins a growing body of research showing an increase in serious mental illnesses in young people.
An American study published in the medical journal Pediatrics late last year showed an increase in teens suffering depression from 8.7 percent to 11.5 percent in just 12 months.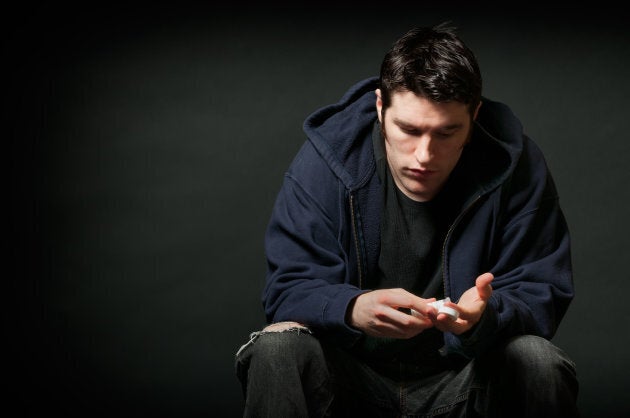 A similar study in the United Kingdom showed a dramatic rise in the number of teenagers being admitted to hospital for self-harming in the past decade -- shockingly, the number of teen girls admitted to hospital in the UK for cutting themselves quadrupled in that period. Another British study shows rates of mental illness in young women aged 16 to 24 is at an all-time high.
So experts agree that it's a major problem -- and that it's getting worse. What is less certain are the reasons behind the rise.
Is it the pressures of modern day living -- the 'always on' mentality? Is social media to blame? Are we putting too much pressure on our young people to 'do it all', with school, exams, extra-curricular and social life? Or is it simply a growing awareness of mental illnesses that is encouraging more people to speak out?
While a rise in awareness and a decrease in stigma could well play a part in the visibility of mental illnesses, there are other factors involved, says Helen Christensen, Director of the Black Dog Institute, which partnered with Mission Australia in producing the report.
If you know that you can prevent skin cancer by using protection, you would do it. Then why wouldn't you be using these [mental health] programs, when we know they work?"
A leading theory in mental illness suggests that everyone has a different level of vulnerability to mental ill health, called your "stress diathesis", Christensen explained. Essentially, this is the level of stress that you can deal with before developing a mental illness.
Teens are going through a transitional period which exposes them to a lot more stressors than they've previously experienced, which means in those with a lower "stress diathesis" are at risk of mental illness.
"The rates in young people are higher because what happens in adolescence is you go through a period of developmental change, your body changes with puberty, you're taking on more responsibility, your relationships with your peers are increasing and you're letting go of your stronger relationships with your parents," she explained.
Mission Australia's report indicates the biggest sources of severe psychological distress for young people are coping with stress, school and study problems, and depression -- although other factors such as family conflict, bullying and emotional abuse and suicide also added to the emotional toll.
So what can be done about it?
While the solutions are no doubt as complex as the many illnesses young people face, the fact that mental illness is still on the rise shows that current intervention programs are not doing enough, Mission Australia and the Black Dog Institute agree.
The Black Dog's Christensen applauded the NSW Department of Education for taking steps to introduce Youth Aware of Mental Health (YAM), a school program developed in Sweden which has been shown to reduce youth suicide, but said more needs to be done at a national level.
Mental illness was just as serious as cancer or HIV, but wasn't receiving the same attention, she said.
"If you know that you can prevent skin cancer by using protection, you would do it. Then why wouldn't you be using these programs, when we know they work?" she told The Huffington Post Australia.
What's needed, Christensen said, is a coherent strategy for tackling mental health to be introduced in all schools around the country.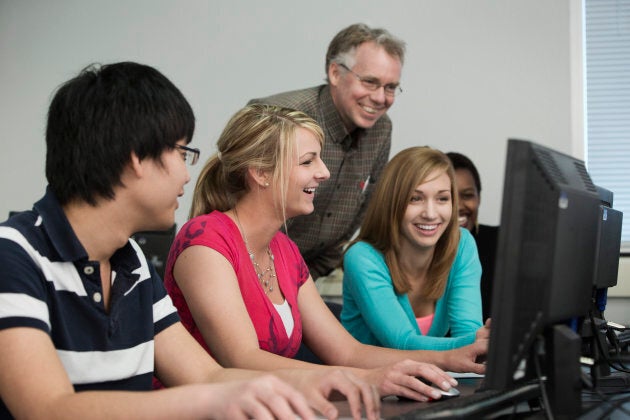 "We should be looking at particular types of programs that target a particular risk, like suicide or anxiety, not just doing general programs to increase wellness," she said.
One of the major causes of psychological distress in young people is an inability to cope with stress, according to the Mission Australia report. That means that evidence-based programs to teach teenagers coping skills and emotional awareness could play a key part in addressing the issue.
This would not only play a part in reducing teen mental illness but equip young people for the rest of their lives, Christensen explained.
"Stress is a normal part of life, but you immunise yourself by being exposed to it," she said.
"These school-based programs teach children how to cope -- it's providing the skills that everyone needs in life, at the time that they start to appear."
If you need help in a crisis, call Lifeline on 13 11 14. For further information about mental illness contact beyondBlue on 1300224636 or talk to your GP, local health professional or someone you trust.
ALSO ON HUFFPOST AUSTRALIA