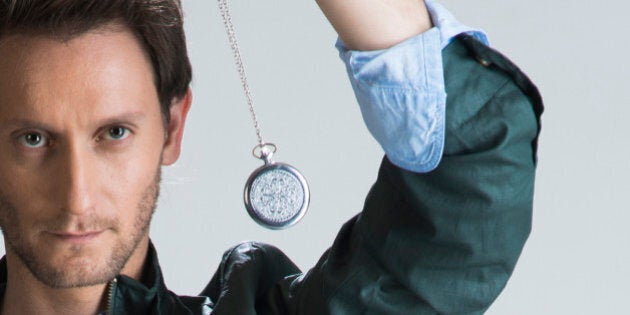 Do you believe in magic? What about mind reading? Leo DiCaprio obviously does, having recently requested that Lior Suchard perform at his second annual Saint Tropez fundraiser.
'Master mentalist' and renowned entertainer, Suchard uses a unique mix of the mind reading, thought-influencing and telekinesis which has earned him international acclaim.
From bending spoons and glassware seemingly with the power of his mind, to correctly guessing the name of audience members' first loves, Lior's shows leave even the most skeptical of audiences believing, or at least trying to guess how he does it.
"I was about six when I realised I had strong intuition and could pick up if someone was lying, or if they were good or bad," Suchard told The Huffington Post Australia.
"I worked on this and started playing mind games and I was right all the time. From 'think of a number from 1 to 10' it became 'think of a number from 1 to 100' and now I can ask 'think of any number you want', and I get it right."
A regular on the TV circuit, Suchard wowed James Spader, Kim Kardashian, and Zac Efron on Jay Leno, and he has been invited to perform for Barbra Streisand, Bill Clinton, Warren Buffett and Bill Gates.
Probed on if he uses tried and tested industry tricks, Suchard claims it is his intuition that has led him to these skills today.
"What I do is very simple, but at the same time it's also complex. My intuition that I had as a kid was my ability to 'read' people, and to understand communication in all its aspects and use it. It's not just that I have special skills, it's that I have mastered them very well."
"Attendees will experience something like they have never seen before. Even if they've seen my shows before, or watched me online, they need to realise the show will be like nothing ever witnessed," Suchard said.
"I am constantly working and developing my performances, so that they take on new levels of interaction and craziness, with wonder and comedy thrown in. There will be surprises and experiments that push and explore all aspects of the human mind; mind reading. influencing and so much more."
Visit the website for tour dates in Sydney, Melbourne, Brisbane and Perth.