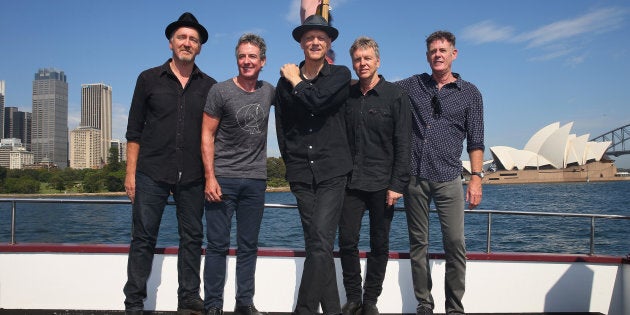 It seems The Oils just couldn't wait for their official world tour to kick off. On Sunday night, Midnight Oil took to the stage at Marrickville Bowling Club for a secret gig ahead of the Great Circle 2017 World Tour.
Peter Garrett and co. have still got it. Their sneaky hometown gig got a rave review.
The official tour kicks off Thursday 13 April at Selina's in Coogee Bay Hotel, where they used to play in the early years -- tickets were only available in a ballot system which is now sadly closed. The rest of the massive world tour is selling out fast but a few domestic dates still have tickets.