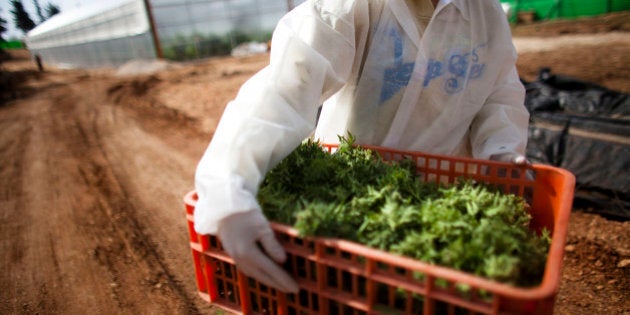 NSW Premier Mike Baird will consider compassionate access to medical cannabis for patients condemned to chronic illness because all else has failed.
The idea would only be on the table if the science backs it up, the premier told The Huffington Post Australia from Israel, where he led a delegation to discuss medical cannabis research, tech start-ups and tools to better fight cybercrime.
During the week the delegation met with the Hebrew University's Professor Raphael Mechoulam, considered the father of research on cannabinoids, who decades ago isolated and synthesised the main psychoactive compound in the cannabis plant, THC.
Baird said he is determined to see a formal collaboration established between the Hebrew University, the University of NSW and Sydney University to further clinical trials.
"That was the focus, and that has been achieved and there was genuine excitement at the possibility of working together and the next step is to bring the scientists together to determine which direction we think a clinical trial could be established," he said.
"At this stage that's the intent, but the scientists will determine the exact form of the collaboration that will follow."
Baird said he is also open to a future compassionate access scheme for medical cannabis in NSW, but it is an idea that comes with challenges.
"There is a challenge that is clear here in Israel that some people who have access to the product are not necessarily using it for medical needs, and that's something we need to be careful of," he said.
"But if we have a patient where every prescribed drug has not been effective, and there is the potential to try medical cannabis in some form -- while I'm open to looking at how we expedite that I want to make sure we have got the appropriate protections, and are building the evidence and clinical base, as a priority."
Legislation allowing for the cultivation of medicinal cannabis was passed by the Federal Parliament in February and regulations governing production under license are now being drafted.
Baird launched NSW's third medical cannabis trial in February, a program that will see up to 330 patients with chemotherapy-induced nausea and vomiting take part across the state.
A recent University of Sydney report found legalisation of medicinal cannabis could draw an industry worth more than $100 million in one year and propel Australia forward as a global export leader.
Baird envisages a future where NSW is a regional, and potentially global, leader in the field.
"I have no doubt we can achieve much more, whether as the leader in the Asia pacific or coming up to lead the world," he said.
"I'm open to that on two levels -- one on the benefits we can provide for those who are in very difficult health circumstances.
"But also economically. If the science and the evidence shows a path forward for the product, well we've got a capacity not only in terms of growing but the manufacture of cannabis products -- that could well be a significant contributor to the economy. "
Baird first announced medical cannabis trials in December 2014, and credits Dan Haslam and his five-year fight with terminal bowel cancer with changing his mind on the potential treatment benefits.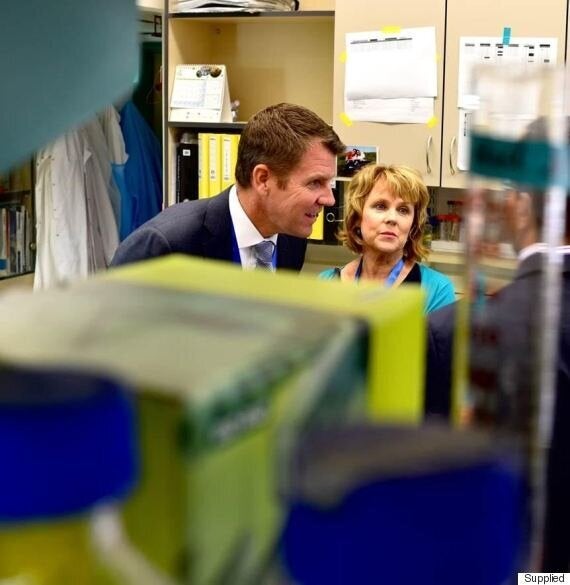 Premier Mike Baird at the Hebrew University with Lucy Haslam
Just prior to the Israel visit, Haslam told The Northern Daily Leader the trip would provide her with a valuable opportunity to spend some time with Professor O'Kane and highlight the need for medicinal cannabis to eventually be more widely available to those who will benefit.
"It's important a broad range of patients have access to it," she said.
"If we make it too narrow, then it defeats the purpose in making it available. Anyone who it works for needs to have it available, because what we're trying to do is protect them from the black market. If people who need it aren't legally able to get it, then you're just pushing them back into the shadows."
Despite the legalisation of recreational cannabis use in many U.S. States and amid plans by advocates to hold 'Free Cannabis' picnics in Sydney and Queensland, Baird said there are no plans to relax recreational laws in NSW.
"There is no intention, zero intention, to legalise cannabis," he said.
"This is about medicalisation and how we can get the right product, in the right form to the right patients on the basis of medical evidence and science."
Currently in Israel, marijuana is an illegal drug and it has been reported that only 23,000 people have Health Ministry permits to purchase medical cannabis from nine licensed suppliers, creating a market of $15 million to $20 million at most.
(Israeli Health Minister Yakov Litzman also reportedly supports medical cannabis usage, and has introduced steps to ease its prescription and sale.)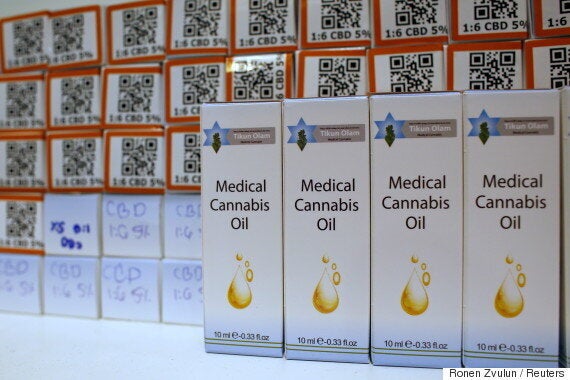 Medical marijuana products at a dispensary belonging to Tikun Olam, Israel's largest medical marijuana supplier, in Tel Aviv on March 27
"How many thousands of taxpayers' dollars is Baird spending on this pollie junket?" the opposition's wastewatch spokesman Hugh McDermott is reported to have said.
"This trip is meant to be about innovation and as far as I can see the only innovative part is taking your social media adviser.''
Popular in the Community