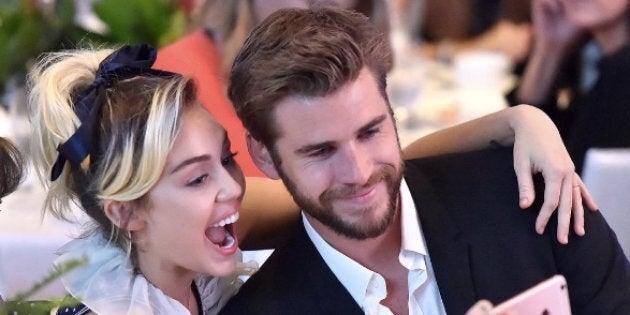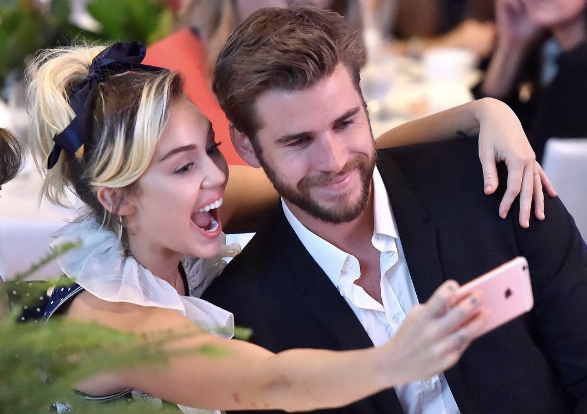 It's sometimes startling to consider the evolution of Miley Cyrus. For someone who began her career as a product of Disney's child-star marketing machine, we can't help but yaaaas queen clap watching her subvert a mold that has trapped so many young women before her.
Admittedly, there were a few bumps (and twerks) along the way, but Cyrus in 2016 is for the most part engaged in the world around her, channeling her celebrity into causes bigger than herself and, hey, has even locked down a Hemsworth brother.
When the pop star was honored on Friday night at Variety's 2016 Power of Women Luncheon alongside Scarlett Johansson, Ava DuVernay, Laverne Cox and Helen Mirren for her tireless advocacy for homeless and LGBT youth, it seemed like the culmination of a transformation many years in the making.
Did anyone really expect that girl who ground on Robin Thicke in a barely-there teddy bear costume at the VMAs to ever make a speech at event about female empowerment?
But when Cyrus took the stage, she spoke passionately about her charity, The Happy Hippie Foundation, which she founded in 2014, and decried the rampant abuse of power she's witnessed in the current election season and beyond.
"Standing here with so much attention on Happy Hippie and our ambition to break the cycle and stigma surrounding homeless and LGBTQ youth came with a lot of ideas about the overwhelming and even terrifying responsibility that comes with power," she said. "Maybe it's because of the villainous vibes that surround power and the poor examples of how too many leaders abuse it. Yes, that's for Donald Trump."
"I just want to say to anyone who has ever felt like they're different or they don't fit in, I want you to take that victory and feel like you're not alone," she added. "I'm wishing for peace and love on our planet because hate and war has gone on way too long."
The event also doubled as the official re-emergence of the couple formerly known as (is this the best we could do?) Miam.
By her side the whole night was fiancé Liam Hemsworth, who joined Cyrus at the luncheon in their first public appearance as a couple in three years. Although the two are frequently spotted spending time together, rarely do they hit the red carpet or attend events as an item.
For the first time in a long time, it's safe to say she's just being Miley.