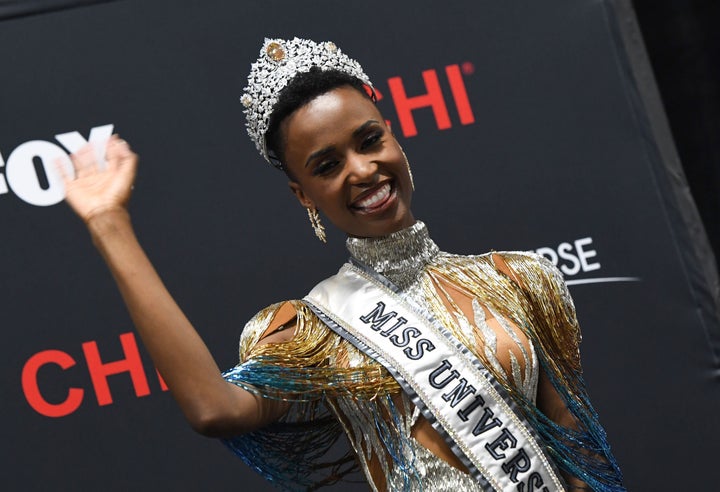 Miss Universe Australia Priya Serrao has said South Africa's Zozibini Tunzi was the perfect choice for the title when she was crowned winner at the Miss Universe final on Sunday night.
"They literally could not have picked a better woman," Priya told HuffPost Australia.
"She's a role model in every sense of the word. Black girl magic."
Zozibini, 26, is the first black woman from her country to become Miss Universe.
"I grew up in a world where a woman who looks like me – with my kind of skin and my kind of hair – was never considered to be beautiful," Zozibini said during one of the pageant rounds in the final.
"I think it is time that that stops today. I want children to look at me and see my face and I want them to see their faces reflected in mine."
Love Island Australia star Cynthia Taylu also praised Zozibini's victory, saying it was "amazing" news.
"Hearing news like this gives me hope for all women of colour, that the world is finally opening up bit by bit and celebrating our beauty," Cynthia told HuffPost Australia.
"It's important to keep pushing the boundaries and striving for what we want."
At the finals in Atlanta, Georgia on Sunday night, Miss Puerto Rico and Miss Mexico finished in second and third place respectively.
Australia's Priya was one of 90 contestants from around the world who competed for the Miss Universe 2019 title.