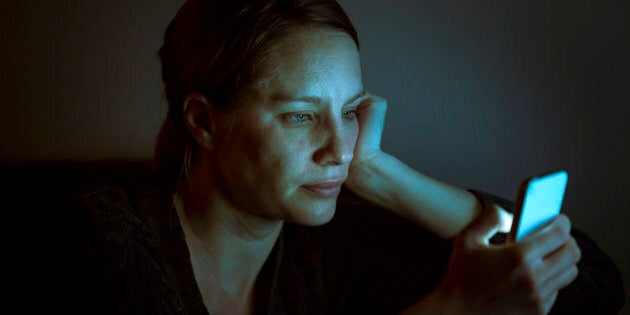 Mobile applications that use spyware tracking technology and are designed to help nervous parents monitor the whereabouts of their children can pose a risk to people in abusive relationships, according to domestic violence bodies.
In an ABC '7.30' report, it was revealed that multiple free spyware apps available on both the Google Play Store and Apple App Store can track a person's location using public WiFi data and in-built mobile GPS tools, even allowing a stalker to take photos and record audio off a person's smartphone without them knowing.
"We are just increasingly seeing that women who are experiencing domestic violence or survivors of domestic violence are experiencing the abuse not only in real life or offline but also experiencing that abuse online or through technology," she said.
"If you think about domestic and family violence as being a pattern of abusive power and control, what we're seeing is that abusers use whatever tools they've got at their disposal to abuse.
"We've integrated technology fully into our lives now and so perpetrators misuse technology as one of the ways to maintain and have power and control over their victims."
WESNET's Safety Net Australia Project is an initiative that aims to educate people about the cross-over between advances in technology and violence against women in Australia. It is also the core body behind the SafeConnections Project -- a partnership with Telstra that provides front-line domestic violence service providers with new smartphones that they can then distribute to women who have been tracked or abused using mobile data, in the hopes for them to start fresh.
"In 2009 or 2010 our organisation started... to notice that women were being tracked and that strange things were happening, like perpetrators were turning up and just knew where women were," Bentley told HuffPost Australia.
"Telstra started to donate phones to WESNET for us to give to our network. The idea of that was to basically help women stay connected and to have access to a phone and not only to a phone, but a smartphone so they can remain connected to the internet and get access to support services.
"[Technology-facilitated abuse] happens in a whole range of different ways and at the very invasive and tech-based end, there are apps that can be installed on computers and smartphones that give somebody access to all sorts of information."
And while Bentley said abuse via text message, social media or emails are the most common form of tech-based violence against women, she acknowledged that apps allowing abusers to use tracking spyware to monitor the whereabouts of women make it all-the-more prevalent.
"With the Internet and the way that everything's connected... there are all sorts of places where information about your location is available," she said.
"In domestic violence, because there's lot of different things going on, there might be threats and coercion -- technology can be used to monitor everything someone does."
"Sometimes people think of violence against women as physical violence, but there are other sorts of violence such as psychological, economic and emotional violence as well as sexual abuse," she told HuffPost Australia.
"The issue around all these apps is the wide range of controlling behaviours which are now being conducted through digital channels.
"This issue of violence against women, whether it's through digital channels, physically or through controlling in the home scene -- it's about power, control and inequality."
Presently in Australia the domestic violence issue is stark. On average, at least one woman each week is killed by a current or former partner, one in three have experienced physical violence since the age of 15 and one in five have experienced sexual violence.
With this said, Barry believes the problem when domestic violence and technology overlap is not the mobile apps themselves, but the underlying attitudes that lead to men acting violently against women.
"It's not the technology that's the problem, the issue lies in the underlying attitudes and the social norms that lead to the prevalence of abuse against women and this abuse is now being conducted via technology," she said.
"If we don't address the underlying drivers which are around gender inequality and disrespect for women then we will continue to see the prevalence of violence against women and we won't see it reducing."
In terms of what people who fear they may be getting tracked via their mobile phones can do to escape the situation, Bentley said it comes down to turning off in-built location services, removing spyware applications unfamiliar to them or accessing a completely new device.
Despite this, she also warned that potential domestic violence survivors need to be careful with how they act when they first realise they could be being tracked.
"You can change the settings and have a look at your security and privacy settings and not share the location with all of those apps. With things like spyware, you can do factory resets to remove it," she said.
"The other thing with removing spyware if you're in a domestic violence situation is that [an abuser] might be monitoring you from a distance and if you turn that off, they might need to go find you in person and that could be more dangerous.
"Every woman in those situations needs to trust her instincts and think about the risks of the situation before they act."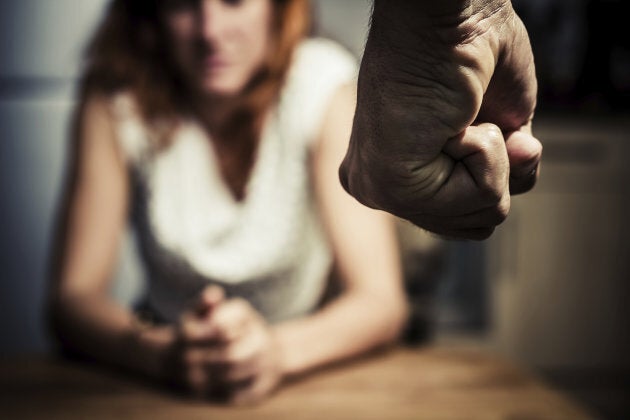 And while the current scope of domestic violence in Australia is a significant issue right now, Barry told HuffPost Australia that it's important people know there are places women can go for support and assistance and that, while many abusers are male, not every male is an abuser.
"Not every man or relationship is going to be like this -- that is a definite. But there are people out there, there are men out there, who have that approach and attitude towards women," she said.
"This website is a resource that helps women to manage technology when it comes to abuse. It's designed to empower women to have a bit more control over their experiences with technology. The other avenue they can go to is to phone 1800RESPECT."
If you or someone you know is impacted by sexual assault, domestic or family violence, call 1800RESPECT on 1800 737 732 or visit 1800RESPECT.org.au. In an emergency, call 000.