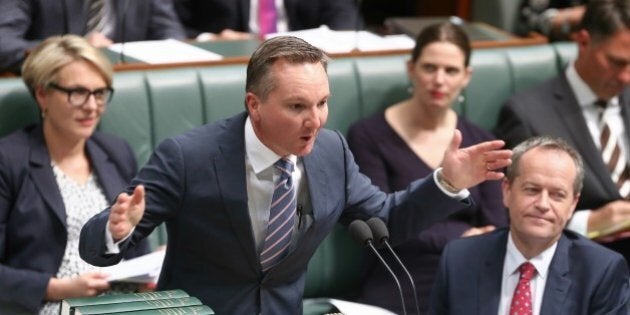 CANBERRA – The Coalition Government has not got all its savings measures from the previous two budgets through parliament, now new cuts flagged in Tuesday's budget update faces an improbable ride to success.
Labor has signaled it will block saving measures announced by Treasurer Scott Morrison in the Mid-Year Economic and Fiscal Outlook (MYEFO), including cuts to Medicare payments for pathology services and diagnostic imaging tests.
"It is wrong and Labor will oppose the idea that Malcolm Turnbull's Liberals have that the only way that Australia can get ahead is by attacking Medicare," Labor Leader Bill Shorten told reporters in Sydney.
Shorten said Labor will look at the latest health cuts, but, "Our initial instinct is to stand up in defence of Medicare."
"That's what Labor does. If you want to assault Medicare like the Liberals do, you have to come through me and the Labor Party first," he said.
"We've been down this path before over the last 2.5 years, haven't we?"
Doctor's groups were instrumental in the failure of the Government to pass its first Budget plan for a medical co-payment for GP visits, initially expected to cost patients $7 a visit.
A second watered down co-payment plan was also unsuccessful.
The Australian Medical Association (AMA) and the Royal College of Pathologists are now enraged by the new health cuts announced Tuesday and say the costs will be passed onto patients, but Morrison has hit back, saying doctors are just trying to protect commercial interests and has described the affected companies are overly subsided.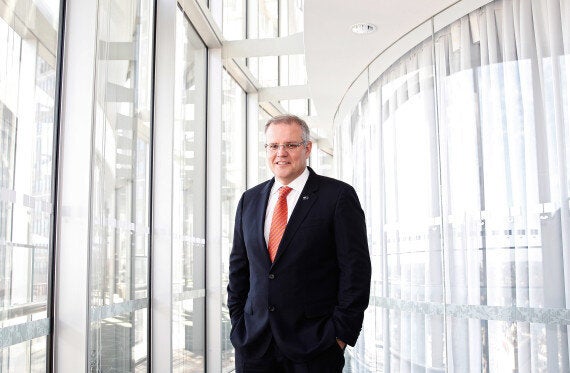 "These are large companies that are involved in providing these services, there's a lot of commercial pressures which keeps these prices down," Morrison told the ABC.
"These incentives are paid to the companies, not to patients."
The Treasurer has defended the Government's handling of the federal budget amid criticism of a ballooning deficit, but is willing to consider alternative savings measures.
"Show us the alternatives," Morrison said.
MYEFO has revealed a projected budget blow out of $26.1 billion over the next four years.
This year's budget deficit of $35.1 billion has worsened by $2.3 billion since May to $37.4 billion.
"I'll take something off the table if someone can put something on the table of equal measure," the Treasurer said.
The other large new budget saving is an extended plan to tackle welfare fraud, expected to save $1.3 billion over three years.
The Government expects to recovering money from a greater number of people, starting from July 2016, through improving compliance and identifying Tax Office and Centrelink discrepancies.
There are also cuts to aged care and the Abbott Government's signature Green Army program.
A balanced budget is now predicted to occur one year later than expected in May, in 2020-21.
Popular in the Community