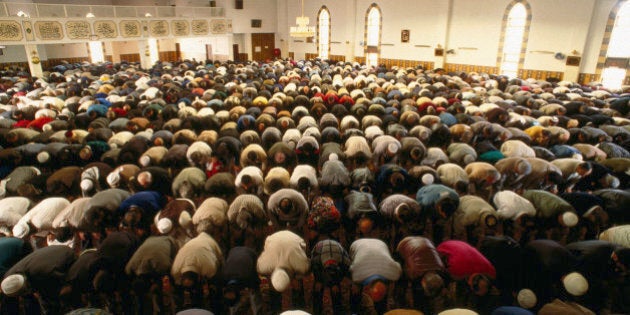 SYDNEY -- Mosques across Australia are throwing their doors open on Saturday in an effort to foster unity between Muslim and non-Muslim Australians, and demystify Islam.
Lebanese Muslim Association spokesman Zachary Rea said the day was all about providing a warm and welcoming atmosphere for non-Muslim Australians to check out their local mosque.
"Essentially it's about demystifying the mosque, and an opportunity for non-Muslims the opportunity engage with Muslim religious leaders," he told the Huffington Post Australia.
He said the big tip for non-Muslims was to take your shoes off before going inside.
"Socks - you can take them off or leave them on, it's up to you," he said.
"We ask people to come with an open mind and essentially enjoy the day and take advantage of it."
Rea said the day was an effort to promote unity in the community.
"It's about trying to promote cohesion withing the community and society at large," he said.
There would be hundreds of people at midday prayer, with non-Muslims encouraged to check it out, Rea added.
"That's the typical prayer and that will give people a sense of what the day is like," said Rea, speaking from Australia's largest mosque at Lakemba, in Sydney's southwest suburbs.
The open day coincides with a national Walk Together day, which is urging Aussies to pound the pavement in a show of inclusiveness and welcome to refugees.
Scott Morrison will attend National Mosque Open Day and address media later today.