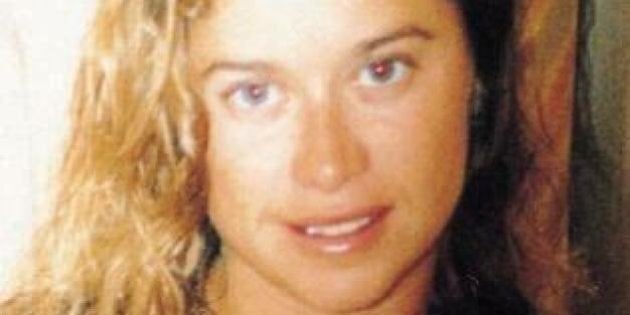 A cloud of fear hung across the city of Perth, WA, when news broke in 1996-97 that three young women had been murdered, one by one. It happened in a safe suburb. It happened to girls that could have been anybody's daughter, sister or best friend. It changed Perth forever.
It changed how people went out at night, it changed social habits and it made people feel unsafe. The fear was quite palpable. And what made it even worse is that nearly 20 years later -- nobody has ever been caught.
How incredible is it that with CCTV cameras and DNA, a monster managed to get away with the crime of snuffing out the lives of three beautiful young women? The girls had been socialising in a 'nice, safe suburb' and he was able to abduct them, kill them, leave two of their bodies in bushland and not leave a trace. It was like the killer vanished into thin air. Along with Sarah, whose body still has not been found.
There are few West Australians who do not know the names Sarah Spiers, Ciara Glennon and Jane Rimmer. There are few West Australians who don't immediately recognise the girls faces, which have been plastered on posters and across newspapers and TV reports for the last twenty years.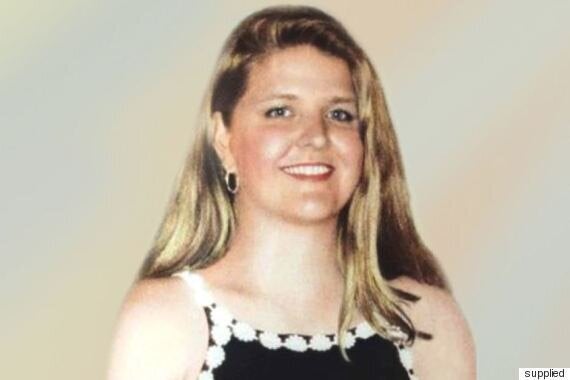 Jane Rimmer. Picture Supplied
The girls all had one thing in in common: they'd all been out socialising in the upmarket suburb of Claremont. The phrase 'Claremont Serial Killer' was a constant on everybody's lips. Even today, many in Perth who had been teenagers at the time the girls went missing have a story to tell.
Urban myths are stones that still gather moss, no matter how many years have rolled passed.
Even this journalist, (who hails from Perth), has a connection -- my friend's ex-boyfriend once dated one of the victims. And the father of my family friend had worked with a victim's father. She told of the unspeakable horror of the girl's parents when police broke the news that that their beloved daughter's body had been discovered. My friends and I had walked home from the Claremont pub many times. Sometimes we'd stupidly hitch-hiked. But never again.
It is still one of Australia's most horrific unsolved mysteries. Task Force Macro is the nation's longest-running and most expensive murder investigation in history. More than 3,000 people have been investigated and yet it remains an unsolved crime.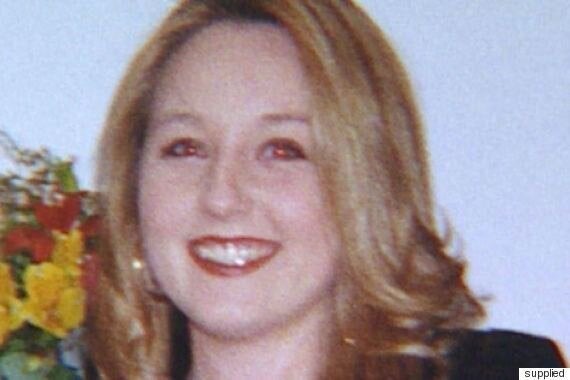 Sarah Spiers. Picture Supplied
While the bodies of Ciara and Jane were found in bushland, Sarah's body was never found.
18 year old Sarah Spiers went missing from outside a Claremont bar in January 1996. Her body has never been found.
Jane Rimmer, aged 23, was abducted from Claremont in June 1996 and her body found in bushland south of Perth that August.
Ciara Glennon, aged 27, disappeared in March 1997. Her body was found in bushland north of Perth, 19 days after she was last seen in Claremont.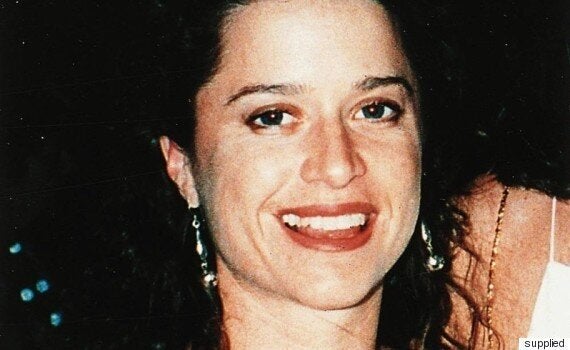 Ciara Glennon. Picture Supplied
Journalist Ros Thomas was working as a reporter for the Seven Network's Today Tonight at the time of the killings and she was invited to spend a night with Taskforce Macro.
"All of a sudden, one of the cops turned to me and said, 'You'd be the killer's perfect victim. You're a size 12, fair-haired and curvy,'" Thomas said.
(Another journalist told me this week, when I repeated what Thomas had told me; "That's something only a Perth cop would say.")
"It was a strange night following the taskforce around at night. They'd sit in cars, waiting outside the Claremont pub and making sure any women leaving would be safely getting in cars with friends. But most people stayed well away from Claremont. And, of course nobody dared to catch a taxi."
The first suspect in the killings was a taxi driver. That's because Jane, Ciara and Sarah had let friends know they were catching a taxi home. The phrase, "Don't get a taxi!" was thrown at anybody going out for a drink in the affluent western suburbs.
Police have been relentless with their investigation, despite the passage of time. As recently as 2008, police released previously unseen CCTV footage, showing Jane Rimmer exchanging a greeting with an unidentified man outside the Continental Hotel in Claremont at midnight on June 9, the night she disappeared.
The hotel had closed for the night and a man approaches Jane; she seems to acknowledge him. Then he walks out of view while Jane remains on the footpath for several minutes. When the rotating camera moves away from Jane, then returns -- she is gone.
"We all had our theories. There was a well-known local politician I interviewed on an unrelated story and he had an employee who was a taxi driver. There were stories going around about the politician's possible connection with the crimes. One theory is that the politician used the taxi driver to get his victims, then he could have his way with them. There were other things about that man that made me very suspicious. He was once caught sleeping in his car near the Claremont social district but, when cops questioned him, he told them that he was looking out for any girls to make sure they were safe," Thomas told Huffington Post Australia.
"On a personal note: the photograph the police used of Jane Rimmer showed her in a dress that was identical to a dress I'd recently worn to a friend's wedding. That always freaked me out -- that Jane and I had the same dress and that dress was all over the news. Also there was so many stories swirling around Perth: stories that a man was driving around Claremont with an axe, masking tape and black plastic. Stories that a 13-year-old girl who was murdered years ago was his first victim."
"That's another thing the cops told me. That most serial killers practice a lot before they get their 'perfect murder' and there were a string of crimes that had similarities to the Claremont killings. Then the killer got good at what he was doing and that the three Claremont murders were finally his perfect murders."
Advertising executive Rebecca Nadal lived and worked in Claremont at the time of the killings and, to this day, is amazed that the crime is still unsolved.
"I recently attended a talk about the psychological profile of the Claremont Serial Killer at Murdoch University, where the criminologist said someone from the SAS or armed forces would have the balls, stealth, strength and skills to carry it off," Nadal said.
"That was the first I'd heard of that angle. Given that Campbell Barracks is right next to Claremont, and the Claremont is their local pub, I wondered why this hadn't been explored more in the press."
Nadal also recalls a time when people were afraid to go out at night and that Claremont, once the playground for the younger generation, abandoned the trendy suburb and flocked to nearby Subiaco,
"The killings were great for business for Subiaco but Claremont was like a ghost town at night. I remember there were cops everywhere. The only people in Claremont at night were all the cops. After the first girl went missing, nobody would let a girl walk to her car alone -- even if the car park was next to the pub. And if a friend walked you to your car, you would then drive her to her car."
"I remember hitchhiking down Stirling Highway in the middle of the night during the Burnie period. (Previous serial killers who terrorised Perth girls) However, you wouldn't dream of walking down Bayview Terrace alone after Sarah Spiers went missing. Everybody was afraid."
Bret Christian, the editor of the Post Newspapers, recently broke a story that police have forensic evidence linking Ciara Glennon's killer with a rapist who abducted a 17-year-old woman from a Claremont street then raped her in nearby Karrakatta Cemetery in 1995.
According to the Post, the young woman had left a Claremont nightclub, Club Bay View, shortly after midnight and was walking to a friend's house when she was abducted, taken to the cemetery, raped and released.
WA Police issued a statement in response to the report.
"For operational reasons the macro taskforce is not commented on similar media reports about possible links to other crimes," a spokesperson said.
But Christian is confident the Post's information is correct.
"I wouldn't have published it otherwise. The police haven't denied it and people are pleasantly surprised to hear that the cops are still actively investigating the murders and they're making progress," Christian said.
"There's also been new information coming forward from members of the public: that a woman was kidnapped near Claremont, but never reported it. Another woman was lured into a car in central Claremont, but never reported it until now."
Christian told The Huffington Post Australia that there had been some unfortunate blunders, early in the investigation.
"The Perth cops hired a man who said he was an FBI profiler, who told the public to let cops know if you see anybody behaving oddly, such as washing their car frantically, or any suspicious behaviour. All that achieved is thousands of people called the police hotline, dobbing in ex-husbands, or neighbours they were feuding with... and they just swamped the cops with useless information."
"It's so easy to be an armchair expert and it seems everybody has a theory. But the good news is that Macro Taskforce has not given up. We're all hoping that one day everybody has closure."