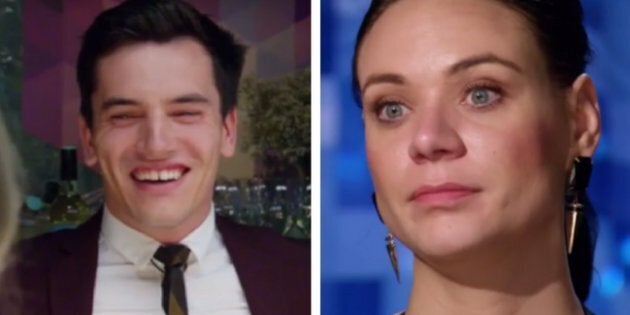 As "My Kitchen Rules" continues its slow lumber toward the finish line (feels like only about 900 episodes to go), this season's "villain", Josh Meeuwissen struck again, this time thanking fellow contestant Amy Murr by calling her a "sl*t".
Leading up to the big moment, Channel 7 wasn't shy of promoting the hell out of Josh's outrageous insult, adding it to a growing list of offenses. But nothing prepared viewers for the actual awkward moment.
Speaking to the camera, Josh explained he thought it was all a joke. "Amy's joking with me, I just want to joke back and hopefully she knows it's a joke. I'm just trying to break the entrée tensions." But the self-proclaimed "Seafood King" ended up making things MORE tense.
Meanwhile other contestants around the table felt very differently about the whole ordeal. "I think it's disgusting," Karen Gawne, another contestant responded, "being so disrespectful to women. It's not acceptable behaviour". Meanwhile Della Whearty had a bit more of a concise take: "He can be a jerk. Josh can be a big jerk". Understatement of the century.
While Josh's outburst was confounding, viewers were stunned at the lack of any actual response from the other diners or the show's judges.
The morning before the episode aired, Josh called in to Kyle and Jackie O to discuss the matter claiming one of the show's producers "blackmailed" him into talking about the incident.
"There's a particular interview where a producer so badly wanted me to discuss something I wasn't comfortable discussing to the point where we both exited the room. She followed us to the hotel where the interview took place, took the lift with us, followed us to our hotel room the entire way hounding and pleading with us, blackmailing us. And then she had the audacity to justify this behaviour as 'doing her job'."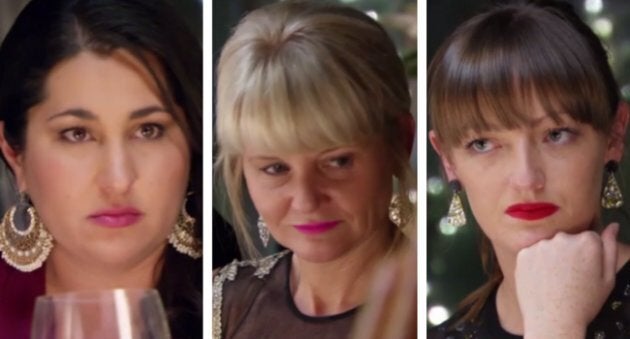 After all that, Josh has a lot of ground to make up with the other contestants as well as members of the audience at home who weren't too impressed with his antics. Something tells us this won't be the last time Josh causes trouble before he hangs up his apron for good.
ALSO ON HUFFPOST AUSTRALIA