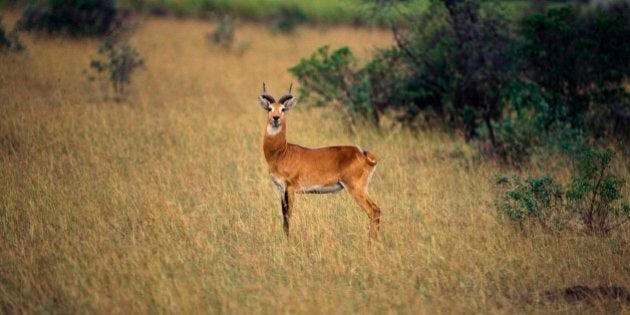 When it comes to phenomenal photographs, you'd be hard pressed to find images more stunning than the ones taken by photographers on assignment for National Geographic.
With a focus on cultures, animals and environments, Nat Geo has a pretty stunning range of subjects to begin with (let's be real -- seal pups in the arctic are always going to beat, say, politicians in Canberra) and its Instagram account can prove a welcome relief from cat videos and beauty tutorials.
Don't believe us? Here are some of our favourite images captured by Nat Geo photographers. Don't act like you're not impressed.
Based in Slovenia, Jazbec has been working as a contributing photographer for National Geographic Magazine since 2014.
Follow him for: people, animals and things that make you go brrrr.
A freelance photographer for Nat Geo, Joel Sartore has produced more than 30 stories for the publication.
Skerry has been a contract photographer for Nat Geo since 1998, specialising in marine wildlife and underwater environments.
Based in Montana, Vitale is a contract photographer with National Geographic magazine and an ambassador for Nikon.
She is also a member of Ripple Effect Images, an organisation which, as detailed on her website, is made up of "renowned female scientists, writers, photographers and filmmakers working together to create powerful and persuasive stories that shed light on the hardships women in developing countries face and the programs that can help them."
Joubert is a National Geographic Explorer-in-Residence and has specialised in African photography for almost 30 years.
Edwards hails from our very own Melbourne and has been heavily involved in natural history photography for more than two decades.
He is also an International League of Conservation Photographers Fellow.
Follow him for: animals, landscapes, people and Aussie content.
Cobb is a staff and freelance photographer with National Geographic and was the first woman named White House Photographer of the Year.