Finding constant inspiration to create and eat healthy meals is hard. Yes, we might have a fridge full of veggies and a pantry brimming with grains, nuts and spices, but what do we do with them?
Instagram is packed with incredibly inspiring, healthy food, made and photographed by passionate people who are dedicated to finding new ways to make nutritious food fun and -- importantly -- delicious.
So, the next time you're stuck for ideas or motivation, take a look at these 10 Australian healthy food Instagram accounts.
1. panaceas_pantry
Focus: raw foods, colourful treats and vegan vibes.
Perfect for: when you're stuck in a rut and need breakfast inspiration.
2. naturally_nutritious
Focus: wholesome, hearty and warming meals.
Perfect for: when you want real, simple food with a healthy twist.
3. thrivingonplants
Focus: nourishing vegan food, amazing pancakes and raw treats.
Perfect for: breakfast inspiration and ways to include more veggies.
4. gatherandfeast
Focus: seasonal, beautiful and nourishing food with room for indulgent treats.
Perfect for: if you love to cook and share food with friends.
5. _amyglen
Focus: wholesome, stick-to-your-ribs food with Middle Eastern inspired flavours.
Perfect for: when you've got simple ingredients and want ways to transform them.
6. thefitfoodieblog
Focus: colourful whole food meals, without feeling like you're missing out.
Perfect for: healthy sweet and savoury inspiration using everyday ingredients.
7. brownpapernutrition
Focus: using whole foods to recreate delicious classics.
Perfect for: if you feel intimidated by a healthy diet or don't know where to start.
8. talinegabriel
Focus: raw desserts, rainbow smoothies and colourful plant-based food.
Perfect for: when you need some colour in your life.
9. fithealthyproject
Focus: satisfying vegan breakfasts using simple everyday ingredients.
Perfect for: if you love anything carby and sweet, and want ways to make healthier choices.
10. pheebsfoods
Focus: colourful breakfast and dessert classics made healthy.
Perfect for: satisfying a massive sweet tooth in a nutritious way.
Click below to subscribe to the Refresh podcast by HuffPost Australia on iTunes.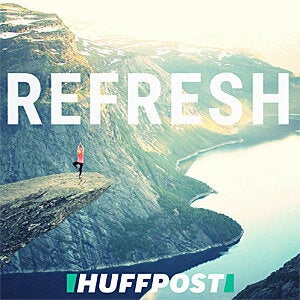 ALSO ON HUFFPOST AUSTRALIA