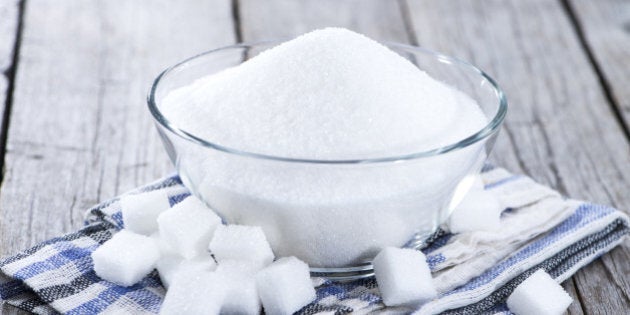 Anti-sugar advocates around Australia are calling for a boycott of Nestle products after it posted an article debunking sugar myths, while Paleo chef Pete Evans has queried the food giant's sponsorship of a key dietetics body.
But nutritionists say the company has science on its side.
The post, which was published on Nestle's 'Choose Wellness' blog, refuted the link between sugar and type two diabetes and hyperactivity in kids.
Nestle claimed other lifestyle factors should be part of the conversation and downplayed the health risks of sugar, angering health advocates online.
Evans posted on Facebook that the company's claims were "dangerous" as he questioned whether the Dietitians Association of Australia should be accepting sponsorship from Nestle.
The "I Quit Sugar" website claimed that Nestle's comments were "downright dangerous" and a Facebook post by That Sugar Film said "this level of deception and 'profit protecting' needs to urgently be addressed".
However, nutritionists contacted by The Huffington Post Australia today said science backs Nestle's claims.
"It (Nestle's article) is scientifically completely accurate," nutritionist and dietitian Dr Joanna McMillan said.
"The problem in this whole debate is that the sensible voice, the voice of reason, is missing."
Nutritionist Lyndi Polivnick also welcomed Nestle's attempt to clarify long-held sugar myths.
"While eating too many calories and being overweight does increase your risk of diabetes, it doesn't necessarily relate to sugar," Polivnick said.
"There's a lot of fear-mongering going on on this whole quitting sugar bandwagon, but it's all about moderation," Polivnick said.
Dr McMillan said refined carbohydrates are just as much of a problem as sugar when it comes to the development of diabetes and obesity.
"You've got to bring it back to the science," she said.
"Highly refined carbohydrates like cakes, biscuits, lollies and soft drink, what dietitians call 'discretionary' foods, are the major problem."
"Sugar is a nightmare for your teeth," Dr McMillan wrote.
"In fact the impact on dental health is the strongest evidence base against sugar and the principle reason the World Health Organisation recommends limiting intake to less than 10 percent of total energy."