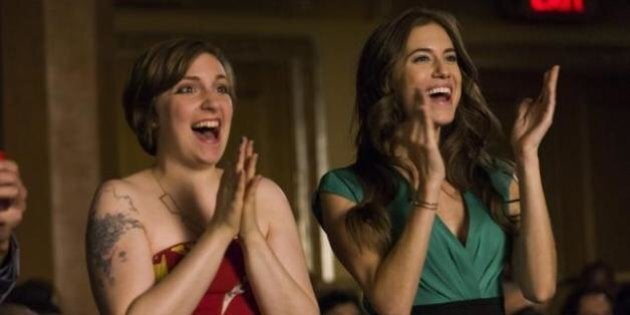 Spring might have sprung but that doesn't mean the binge fest has to stop. Here, seven hacks to tell your friends about.
Type "Netflix" into the search bar to see a complete list of Netflix originals -- series exclusive to Netflix -- like House of Cards and Orange Is The New Black.
Delete titles from your viewing history
Watching The Notebook 23 times is fine post-break up -- but once you're out of Heartbreak Cave? Erase all evidence. Do this by going to Your Account and under My Profile select Viewing Activity. Here you can see all the shows you've watched and delete accordingly. This also wipes the titles from your activity log, so they'll stop messing up your auto-recommendations.
If you own an Ultra HD TV -- type '4K' in the search bar to see a full list of TV shows and movies available in 4K resolution.
Worried about data usage? Manually adjust the streaming rate by hopping into Netflix's secret menu. You can access it on the desktop by pressing Shift+Alt+Left Click. Alternatively, head to your Netflix account settings and choose Manage Video Quality and select one of three options. (If you want HD to be your default, select High).
If you're travelling overseas, it's more than likely you won't have to part with your fave shows. Yep, between the Louvre and recovering from a pain au chocolat coma -- your beloved Netflix will be there to help you through. Here, a complete list of Netflix enabled nations.
How to know which ISP to choose
If you're unsure about which Internet Service Provider serves up the fastest speeds for streaming -- the Netflix ISP Speed Index shows you which Australian ISP supports the best Netflix experience.
Plus five keyboard shortcuts because you're busy
F will give you full screen; Esc will take you out of it
PgDn pauses, PgUp will play
The space bar will also pause and play
Shift + Right Arrow will fast forward; Shift + Left Arrow will rewind
M should toggle your mute button, depending on your computer