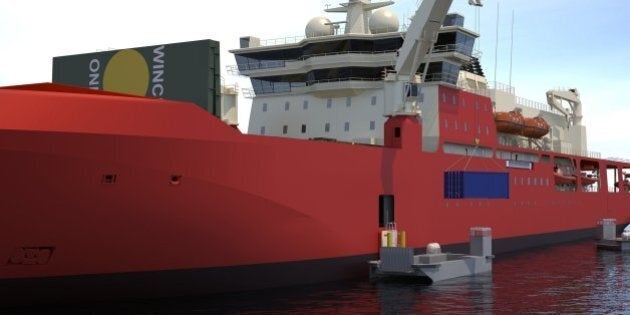 CANBERRA -- Faster, larger, stronger and able to deal with thick ice floes in a single Antarctic bound.
Prime Minister Malcolm Turnbull has unveiled the new billion-dollar design for Australia's next generation icebreaker.
Subject to further contract negotiations, Netherlands-based shipbuilders Damen Shipyards is expected to have the as yet unnamed transport, logistics and research vessel ready by October 2019.
The Government has described it as a "once-in-a-generation investment" to replace the aging, but iconic orange icebreaker which has been traversing the Southern Ocean since 1989.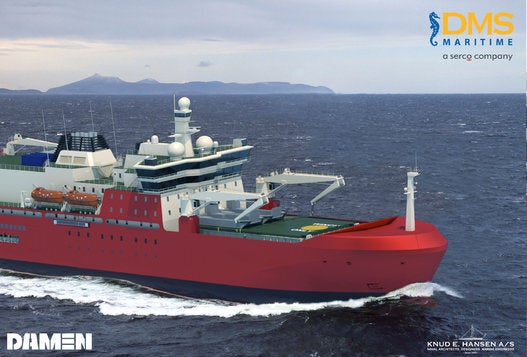 Australia's Antarctic Icebreaker
Run by the Antarctic Division, Australia's icebreaker operates through the less ice-heavy summer months to resupply Australia's Antarctic stations, conduct marine science operations and occasionally take part in remote rescue missions.
"While aviation is more important, shipping remains the backbone of (Australia's Antarctic) program," Turnbull told reporters in Hobart.
"We have always been recognised as a leader in Antarctica and the Australian government is absolutely committed to that continuing."
The new vessel, which will be named by public competition, will be 61 metres longer than the Aurora and have a faster maximum speed of 16 knots, an average cruising speed of 12.
It will be able to carry 96 containers, or almost three times the payload of the current Aurora Australis and have a stronger ice breaking capacity of 1.65 metres thanks to a new in-hull stabilisation system.
"The objective of stability in high seas and the objective of not getting jammed in the ice, on the face of it, work against each other," the Prime Minister said.
"There is clearly some very clever innovative technology that will enable us to do that."
It will be capable of holding state of the art laboratories and carrying and deploying bigger, newer and more research equipment, such as a multi-beam bathymetric echo sounder for seafloor mapping.
None of the six prospective shipbuilders were from Australia, according to Turnbull.
"It's clearly a Northern Hemisphere industry and specialty. This is a niche vessel," he said.
The new Australia icebreaker is expected to last until 2049, and according to Environment Minister Greg Hunt, three quarters of the $1 billion price tag will go to the vessel's lifetime operation, while around $250 million will be spent in construction.