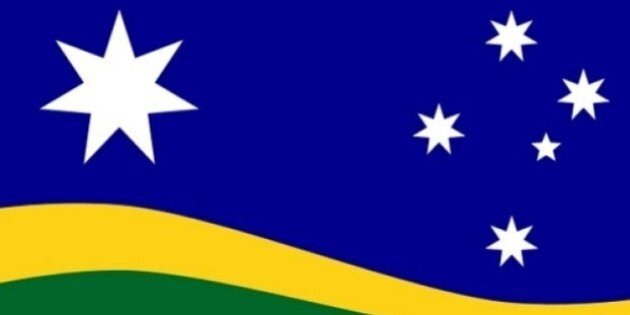 Thousands of Australians have backed a new national flag, with 'Southern Horizon' hailed as the most popular design in a survey released Tuesday by the University of Western Sydney.
The survey, conducted by Dr Benjamin T Jones, polled more than 8000 respondents on their attitudes towards their Australian flag and how they would feel if it was replaced.
"We were interested to see what would happen if we recreated the very process that was used in New Zealand (to have their own two-part referendum on a flag) in Australia," Dr Jones told ABC radio.
"Australians have never had a democratic process to choose a flag -- we automatically inherited all of our symbols from Britain."
The survey proposed six alternative designs to the current flag, asking respondents to vote on their preferred choice.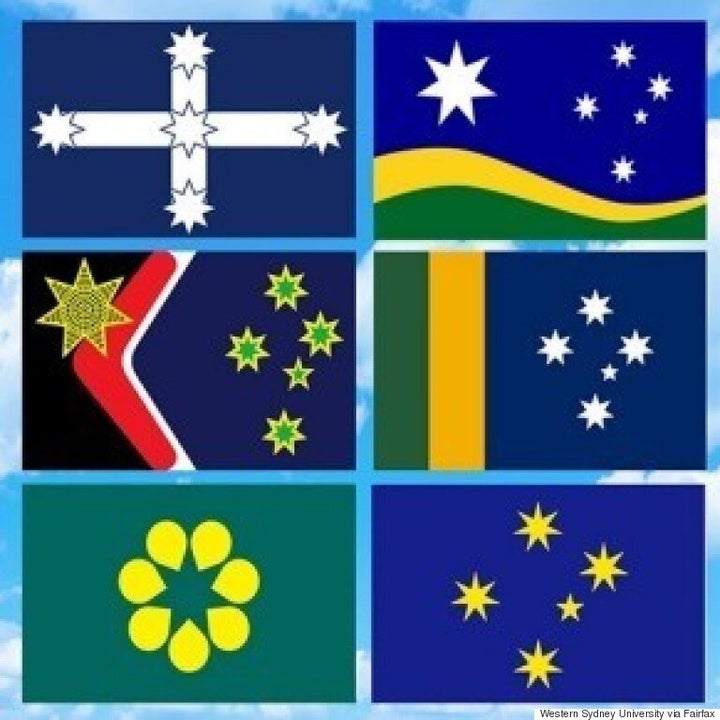 31 percent of respondents voted for 'Southern Horizon' -- the most popular design that maintains a blue background and the Southern Cross whilst adding a green and gold wave design and removing the Union Jack. 28 percent of respondents voted for the 'Reconciliation Flag.'
Dr Jones said the results of the survey, released on Australia Day, showed that those who support a new flag fall into two main categories.
"...those who want a neutral design with some link to the current flag, and those who want a completely new design with specific recognition of Aboriginal and Torres Strait Islander peoples."
The survey falls in line with ongoing discussions surrounding the Republican movement in Australia. According to Dr Jones, most people who supported changing the flag were also in support of becoming a republic -- with a five percent minority of those flag-changers remaining behind a constitutional monarchy.
"As an independent and multicultural nation, we haven't really sat down and had that conversation," Dr Jones said.
"That's why both the republic and the flag tend to come up together."
Speaking on Australia's colonial past, Dr Jones described the path towards a removal from the ethos of the British empire as "traumatic."
"Australia has very much prided itself on being the most loyal to the British Empire....it has taken us a few decades to even get to this point where we are now discussing, with seriousness, whether we need to become republic and indeed, change the flag."
But he said the two conversations do not need to run hand-in-hand.
"If Australia was to become a republic, I imagine it would simply be a matter of course that the flag has to be changed. However, if we went the other way and changed the flag first, that doesn't necessarily mean we have to become a republic."