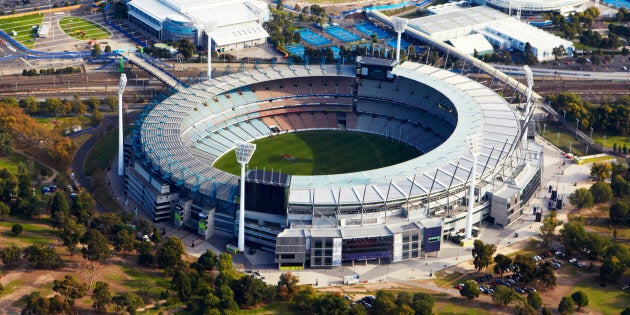 A new magazine for supporters of the Islamic State terrorist group carries a chilling warning for Australia, with a long article calling for attacks on some of the country's most iconic landmarks including the MCG, SCG and Opera House.
Rumiyah, a magazine published in several languages including English, launched its first issue today. As part of a four-page article on the death of Australian jihadist Ezzit Raad in Syria, the magazine urges its readers to target Australia with terror attacks.
"Light the ground beneath them aflame and scorch them with terror. Kill them on the streets of Brunswick, Broadmeadows, Bankstown, and Bondi. Kill them at the MCG, the SCG, the Opera House, and even in their backyards," the article states.
"Stab them, shoot them, poison them, and run them down with your vehicles. Kill them wherever you find them until the hollowness of their arrogance is filled with terror and they find themselves on their knees with their backs broken under the weight of regret for having waged a war against the believers, and by Allah's will, and then through your sacrifices, this Ummah will be victorious."
The article describes Australia as "a land cloaked in darkness and corrupted by kufr [non-believers], fornication and all forms of vice".
The authenticity of the magazine has been confirmed by the SITE Intelligence Group, a leading counterterrorism organisation.