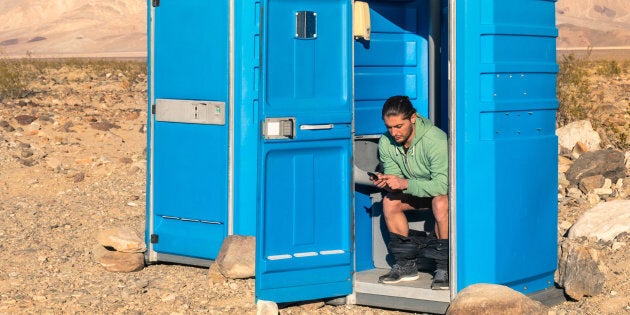 Viewing habits are changing, we all know that. From the addition of "second screens" in every household to the way we now consume series as fast as we can, digital platforms like Netflix have changed the way we're watching TV and movies.
In new data released by the streaming service, that fact couldn't be more clear with the idea that regardless of where you are, you might not be safe from spoilers.
Yep, with more and more mobile providers offering Netflix on-the-go deals and more data for plans, as well as Netflix's offline viewing, 59 percent of Aussies are embarking on "public binge watching".
Most commonly, Aussies are using the service on public transport with 34 percent using Netflix on their daily commute, while 32 percent are using it in cafes and restaurants and eight percent are having a bit of a binge while in a public bathroom!
Our bog binging actually puts us ahead of the global average which is at seven percent, so Aussies are really making their use of our time in the loo.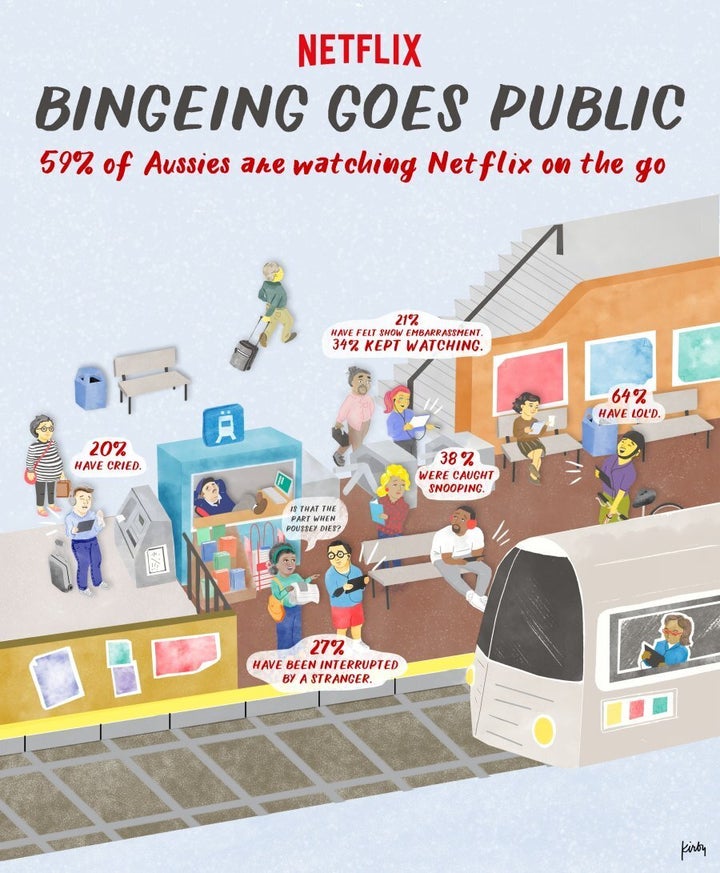 Because we're now bringing our binges into the public space, it has also changed the way spoilers can pollute our everyday lives.
The survey reported 45 percent of Aussies have caught someone spying on their screen which may be seen as simple nosiness, but a further 11 percent admitted to having a show or movie being spoiled to them by checking out someone else's screen.
The survey conducted earlier this year had over 37,000 responses from 22 different countries including the U.S, France, Germany, South Korea and Australia.
Netflix have also coined the term "show shame" which often comes up when a stranger spies what you're watching, the study claimed one in five Aussies who were watching Netflix in public felt ashamed of what they were caught watching.
At least we'll always have our binge watching privacy in our own living rooms.