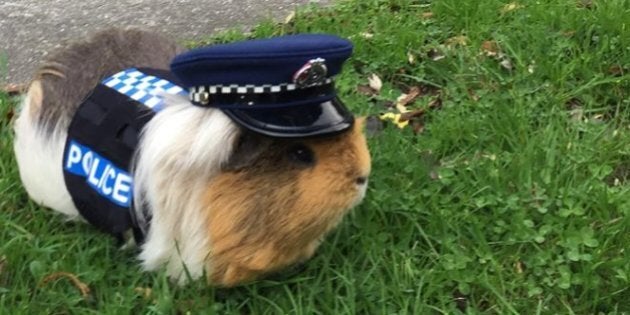 Constable Elliot is the newest member of New Zealand Police's safe driving enforcement squad.
The police have taken to using the guinea pig to urge drivers to slow down on the roads. Elliot is even decked out in his very own uniform, complete with cap, so he seems pretty legit.
"I have gone a bit overboard on the carbs lately and need to lighten up," Elliot says on Facebook.
"I go even slower. I am not too fast and that's the way I like it -- slow is safe!"
When a safe driving message is coming from something this cute, it is very hard to ignore.
ALSO ON HUFFPOST AUSTRALIA