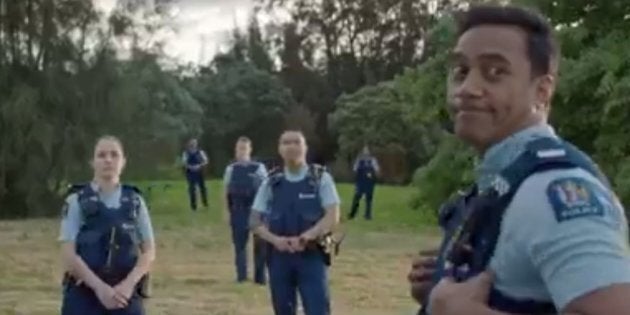 New Zealand Police are looking for new recruits and with their latest video, it's pretty easy to have the urge to quit your day job and join them.
Sprinting, dashing from danger and somersaulting, the NZ police are an active bunch that want New Zealand to be the safest place in the world. With ninja-like athleticism, the police tumble through cars, over fences and into swimming pools to fight criminals at large in their community.
There really is no time for crime.
As they race from place to place, they are committed to assisting the elderly, protecting kids and guarding their coastlines -- all of which are just three of the 30 different careers you can choose from should you become a cop.
Just like superheros, nothing is too much to right the wrongs of society, even if one theft is committed by an extremely adorable, yet not-to-well behaved doggo.
These guys really do care enough to be cops.