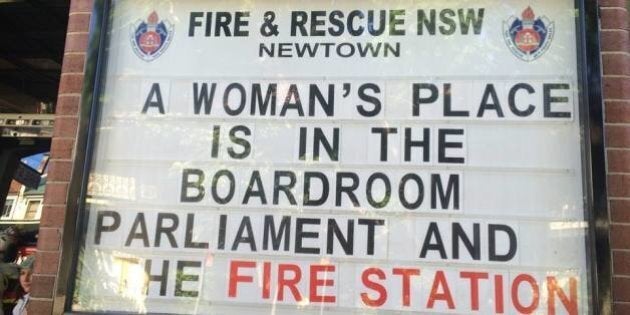 It all started nearly two years ago when a pair of buffalo escaped from a film set and ran two kilometres down King St, Newtown.
That is when the team at Newtown Fire Station, in Sydney's inner west, released the first soon-to-be-famous sign on their billboard.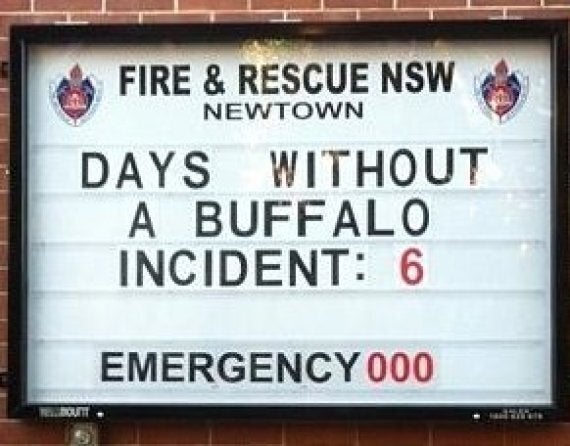 "We like to support causes that we think are worthy of supporting," Newtown Fire Station officer, Matt Murphy, told The Huffington Post Australia.
"We think International Women's Day is one -- a fire fighter is perceived as a very macho job, but we do have female fire fighters and they are just as good and for that reason we want to break down those barriers."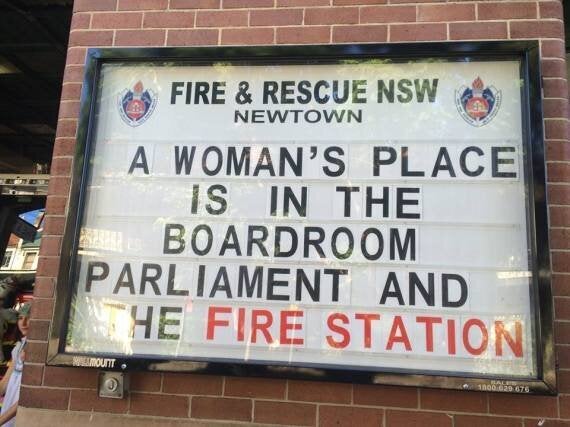 Murphy said the team incorporate messages about fire safety into their signs and the impact is definitely recognised.
"A lot more people are now coming to the fire station to talk about fire safety. We would rather people come in and talk to us about fire safety than to have to kick their door down when it's all too late," he said.
"If we can highlight issues and draw people to the station at the same time, everyone wins."
The officers encourage the community to come into the station and ask questions.
"Supporting messages are one thing, attracting people towards our fire safety messages is a bonus," he said.