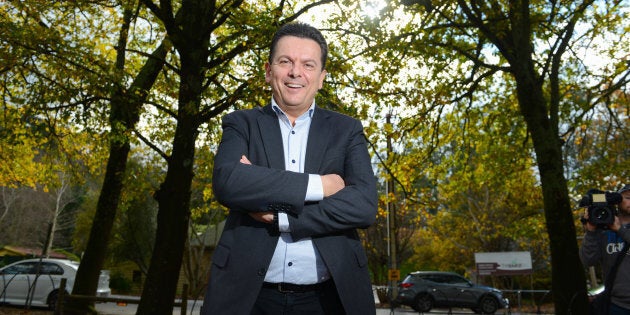 Independent Senator Nick Xenophon is pushing for a clampdown on a range of popular video games that he says are grooming kids to get into gambling.
Xenophon told Fairfax Media that he would introduce a bill to parliament when it resumed next month to curb children's access to gambling both within games and on third-party websites.
Popular multiplayer first-person shooter games such as Counter-Strike:Global Offensive and Dota2 could be in the senator's sights, according to Fairfax.
Regulatory options are said to include making it illegal for games to charge for items of varying value according to chance, setting a minimum age to play, and displaying gambling warnings on games.
"This is the Wild West of online gambling that is actually targeting kids," Senator Xenophon is quoted as saying.
"Instead of shooting avatars, parents soon find out that [their children] have shot huge holes through their bank accounts."
The South Australian gambling reform campaigner said he would seek bi-partisan support for the bill.
Xenophon's push comes amid growing concerns about teenagers betting on competitive video games known as esports.
More about the issue can be read here.
The esports wagering sector has been described as the "dark corner" of the betting world with some elements online that are largely unregulated.
Gamers, many of whom are teens, were set to wager more than $7 billion on unregulated sites in 2016 -- 12 times more than at regulated e-sports books, according to Bloomberg.