As U.S. President Donald Trump lashed out at North Korea in response to its reported nuclear program advancements, world leaders urged an immediate de-escalation of tensions with the rogue state.
"North Korea best not make anymore threats to the United States. They will be met with fire and fury like the world has never seen," Trump warned Tuesday after North Korean Foreign Minister Ri Yong Ho said his country "is ready to teach the U.S. a severe lesson with its strategic nuclear force."
Pyongyang swiftly responded to Trump's comments with another warning. The regime is "carefully examining" plans for "making an enveloping fire" with missiles fired at the U.S. island territory of Guam, North Korea's official KCNA news agency reported.
As the two countries traded threats, other global powers stressed the need for diplomacy amid fears the world is edging closer to a nuclear conflict.
In Nagasaki, Japan, on Wednesday ― exactly 72 years after the U.S. dropped an atomic bomb on the city killing at least 70,000 people ― Mayor Tomihisa Taue said "anxiety is spreading across the globe that in the not too distant future these weapons could actually be used again."
The government of France called for "all sides to act responsibly, while Germany warned against "escalating rhetoric" and asserted that "a military course of action cannot be a solution."
China also urged calm. In a statement sent to Reuters, the Chinese foreign ministry called on all parties to make even greater efforts to resolve the tension over North Korea's nuclear weapons through talks. The ministry also released a statement calling on all parties to avoid "words and actions that escalate the situation."
Trump has aggressively pressured Beijing to use its trading relationship with North Korea as leverage to stifle its nuclear ambitions.
United Nations Secretary General Antonio Guterres remains "extremely concerned" by the situation and is troubled by "the increase in confrontational rhetoric," according to a U.N. spokeman.
The harsh words exchanged between Washington and Pyongyang followed a unanimous U.N. Security Council vote on Saturday to impose harsh new sanctions on North Korea as punishment for its recent intercontinental ballistic missile tests.
Vassily Nebenzia, Russia's U.N. ambassador joined in urging against antagonizing rhetoric and military action.
"Our strong wish is that the United States keeps calm and refrains from any moves that would provoke another party to actions that might be dangerous," he said.
New Zealand Prime Minister Bill English said Trump's "fire and fury" comment is "not helpful" in a "very tense" situation. "Everyone wants to avoid military confrontation," he said.
"I think you are seeing reaction from North Korea that indicates that kind of comment is more likely to escalate than to settle things," English added.
In Australia, which is some 2,700 miles away from Guam, Prime Minister Malcom Turnbull warned that a nuclear conflict would be "shattering" and have "catastrophic consequences." Instead, Turnbull said, the best approach to dealing with the hermit kingdom is through "maximum economic pressure."
Jeremy Corbyn, the leader of Britain's Labour Party, also criticized Trump's stance. "The idea that anyone can contemplate using nuclear weapons at any stage against anybody is unthinkable," he said.
"There is no such a thing as an isolated nuclear attack. It would kill millions on both sides of the Korean border and of course in neighboring countries," he added. "Whilst I won't particularly want to fall out with Donald Trump, or anyone else, I simply say to him, it's much better to build bridges than to build walls."
Even U.S. Secretary of State Rex Tillerson hastily worked to defuse tensions in the wake of Trump's threat, as well as the U.S. Pacific Air Forces' claim on Tuesday that its airmen were ready to "fight tonight."
"Americans should sleep well at night," Tillerson assured reporters on Wednesday. "I have no concerns about this particular rhetoric."
Experts in foreign policy and nuclear-weapon issues have described Trump's rhetoric as "stupid," "reckless," and "exactly wrong," and warn that he is worsening an already dangerous situation.
This article has been updated with comment from Jeremy Corbyn.
Sign up for the HuffPost Must Reads newsletter. Each Sunday, we will bring you the best original reporting, long form writing and breaking news from HuffPost and around the web, plus behind-the-scenes looks at how it's all made. Click here to sign up!
For more on North Korea:
Trump Threatens North Korea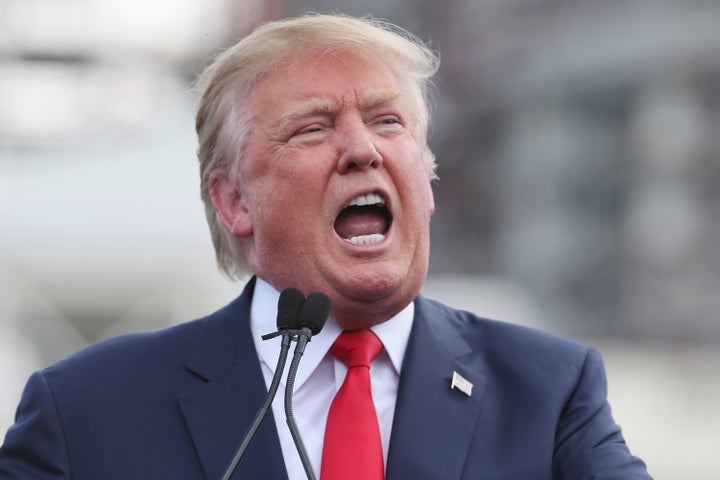 "North Korea best not make any more threats to the United States."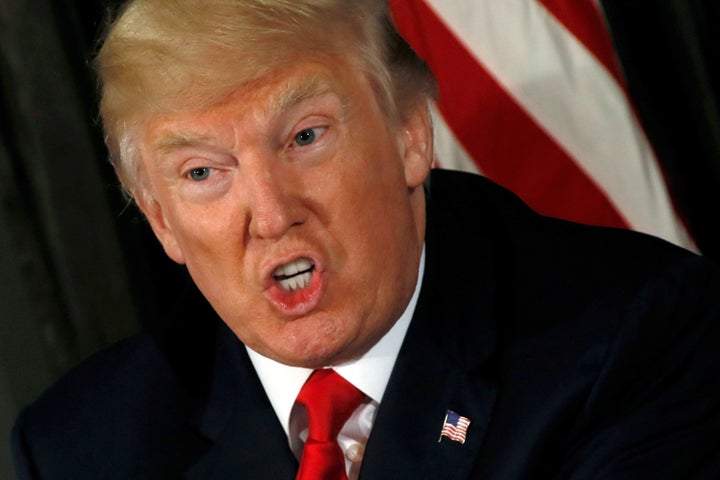 "That is about the stupidest and most dangerous statement I have ever heard an American president make."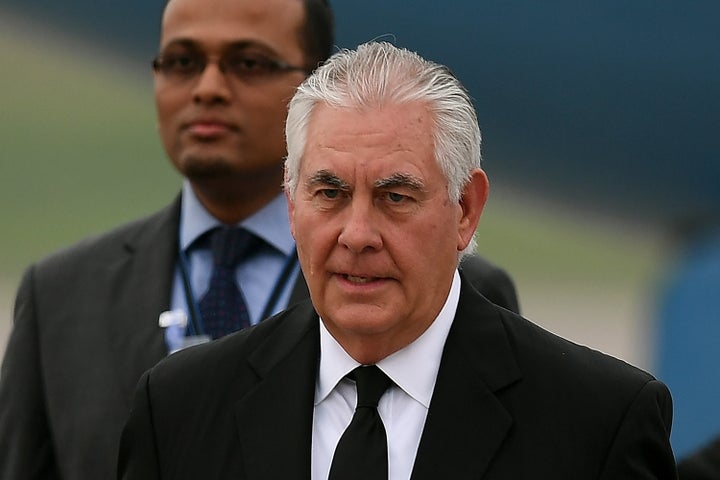 MANAN VATSYAYANA via Getty Images
The secretary of state said he doesn't believe there's "any imminent threat."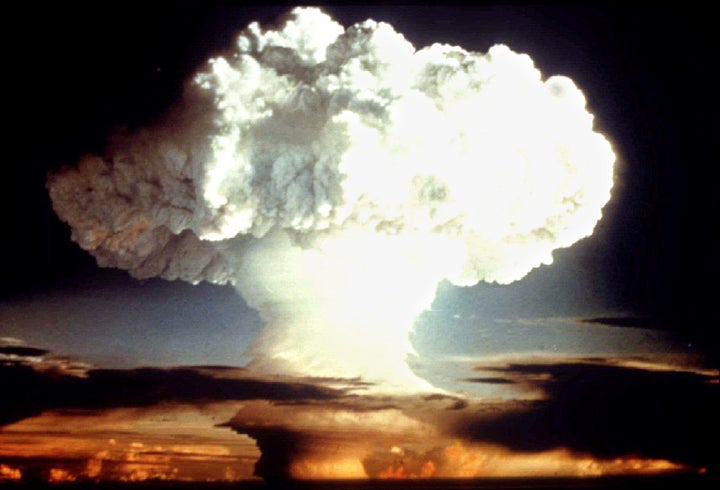 We've survived a disturbingly long list of close calls.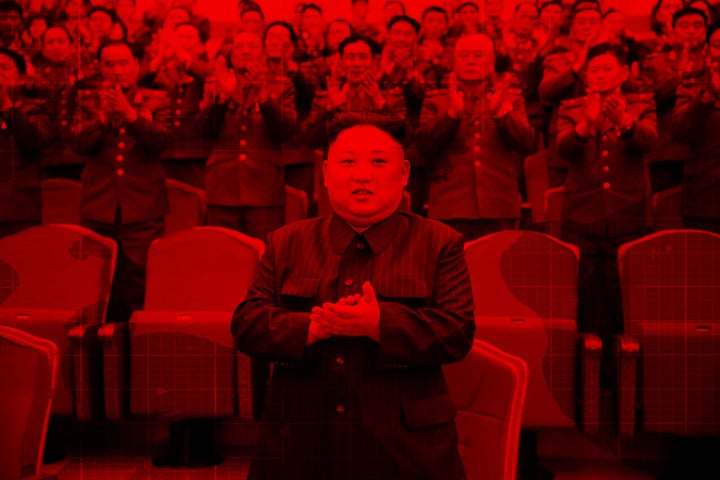 Here's what you need to know as tensions escalate between Washington and Pyongyang.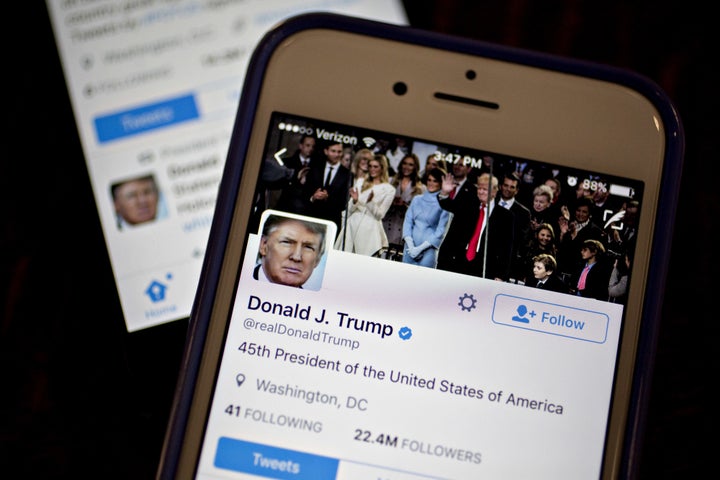 "Don't read too much into it."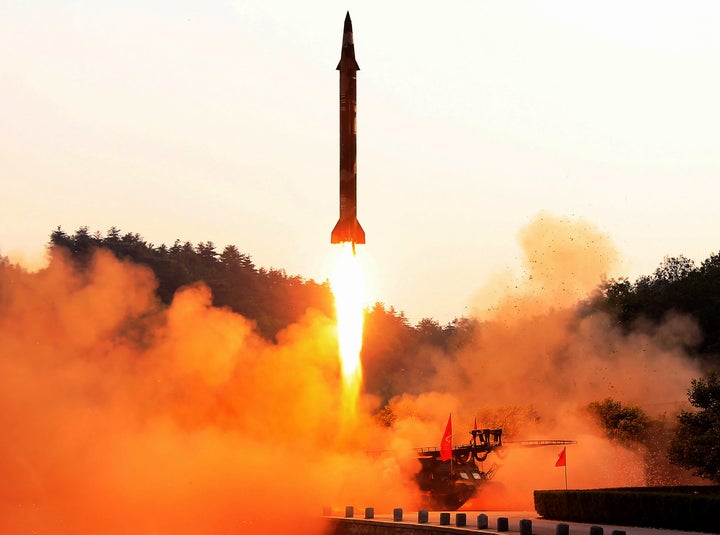 "North Korea can build missiles faster than we can build defenses," one analyst warns.
North Korea's Nuclear Program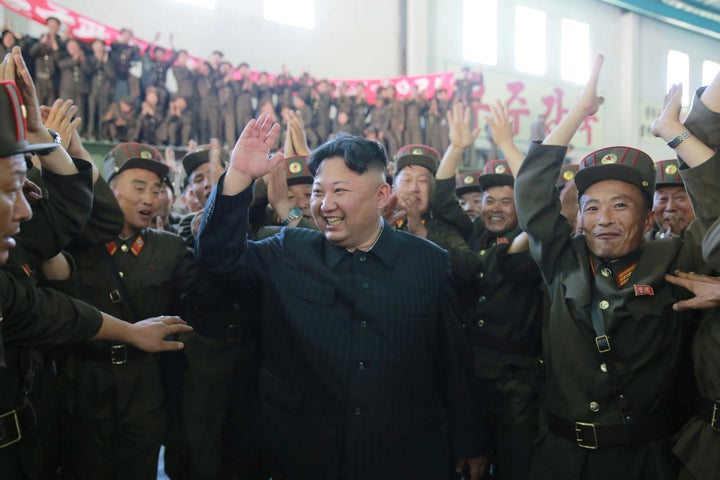 U.S. intelligence officials believe the country has passed a dangerous milestone in its nuclear program.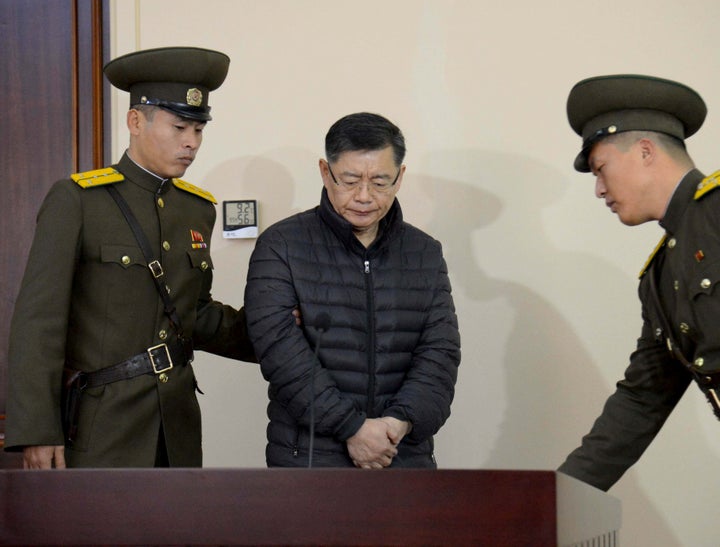 Hyeon Soo Lim, who had been accused of attempting to overthrow the regime, was "released on sick bail."