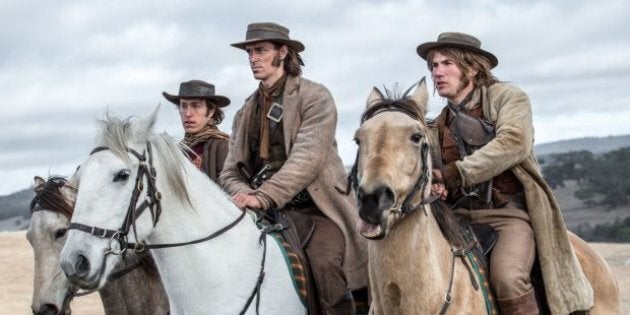 It was April 1842 when a gang of four went on the rampage in the Plenty River district, 50 kilometres from Melbourne, robbing 13 properties and escaping with their bounty of money, gold and jewellery. The gang, featuring John Williams, Martin Fogarty, Charles Ellis and Daniel Jepps, were at the heart of Victoria's first ever case of bushranging.
The press went wild over such a juicy story in an otherwise sleepy area.
The Gazette: "It is justly dreaded that this scourge of the older settlements will become prevalent in Port Phillip, unless put down with a strong hand'.
In 1842, Melbourne's population was around 10,000 and the CBD was surrounded by tiny settlements and isolated properties. There was only a small police force who were always several steps behind any trouble makers.
That's when five gentlemen stepped up to the case. Known as the Fighting Five, these civilians managed to track down the gang and end their criminal activities in a bloody shoot out that ended in the death of Williams. Elllis, Jepps and Fogarty were brought back to Melbourne to face trial.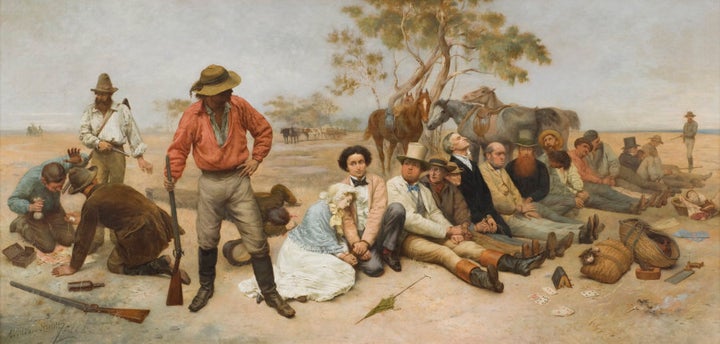 The gang was found guilty of intent to murder and sentenced to death. The Fighting Five were applauded for their 'dreadful daring' and the bushrangers were hanged before a crowd of 7000 at the gallows near old Melbourne Gaol.
Stories like this are behind a new exhibition, Wild Colonial Boys, at Victoria's Old Treasury Building, featuring the famous and lesser known bushrangers who terrorised Victoria in the 1800s.
Exhibition curator Kate Luciano told The Huffington Post Australia that bushranging is such a quintessential Australian story.
"It's great to be able to let people see the original crime records up close alongside artistic interpretations and actual items from the period, including Dan Kelly's armour and Mad Dan's death mask," Luciano said.
"People will be fascinated to realise that Ned Kelly is not our only bushranger. Victoria's first bushrangers were active in 1842, we also have the stories of the youngest and oldest bushrangers, and they are all such colourful characters to say the least."
Looking at the journey of bushrangers, it opens the debate about whether these men were 19th Century 'Robin Hoods' or just common crooks.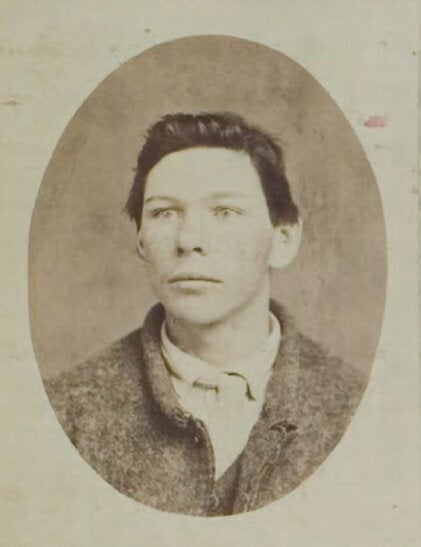 Jack Doolan: The Wild Colonial Boy
At the tender age of 16, Jack Doolan was the youngest bushranger to be convicted in Victoria; sentenced to 14 years hard labour for robbery under arms. His case attracted wide public sympathy because of his youth and part of his story seems to have inspired a version of the popular folksong, The Wild Colonial Boy.
Doolan was born in 1856 to Irish ex-convicts from Van Diemen's Land. He was first convicted (as John Doolan) in 1869 of grievous bodily harm, after stabbing a fellow apprentice at work. It was while serving a 12-month sentence on the reformatory ship Sir Harry Smith that he met Edward Donnelly, who became his bushranging partner in crime.
Doolan was only 15 when he and Donnelly went on a rampage, stealing a horse and robbing a woman at gunpoint. But they were captured in January 1872, near Bendigo, after trying to steal a cart. Doolan was sentenced to 14 years.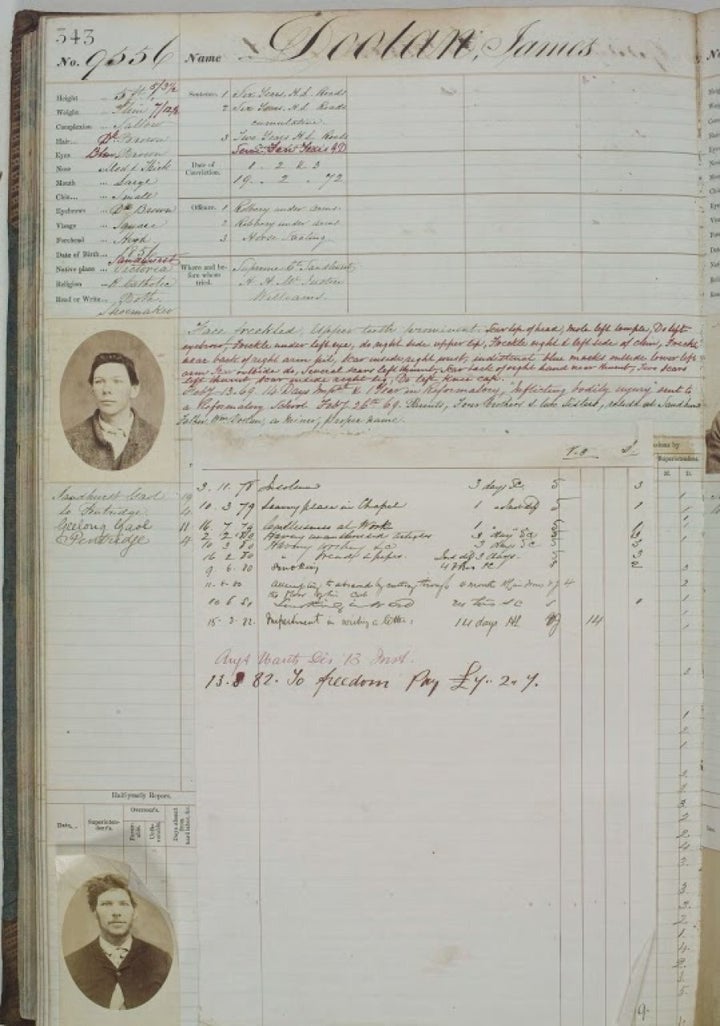 Harry Power
Harry Power's exploits made him a household name. From his base in the Ovens District, he held up travellers on the coach road from Mansfield to Jamieson, claiming over 600 robberies in one year.
A young Ned Kelly was said to have worked as his accomplice. In mounting frustration police offered a £500 reward for his capture.
Unlike other bushrangers, Power was rarely violent. He never killed police or his victims. Ladies were said to be charmed by his manner as he robbed them of their valuables.
Power was only caught when James Quinn, Ned Kelly's grandfather, claimed the reward and led police to his hideout. At the age of 50, Power was sentenced to 15 years.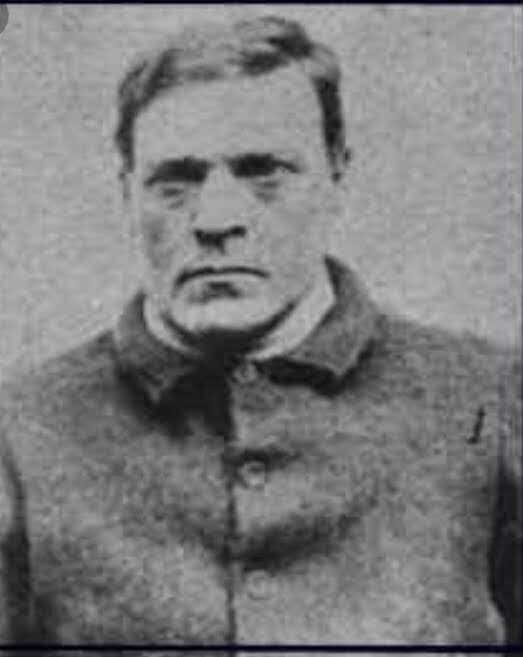 In 1877 Power's health was going downhill, but he had plenty of 'fans' in Melbourne; including Lady Janet Clark, who petitioned for his release.
On his release, Power worked on the Clark property as a gardener until 1891, when he had a change of careers: he got a job as a guide to the prison hulk Success, by then a travelling waxworks display. In 1892 Power died when he fell into River Murray and drowned.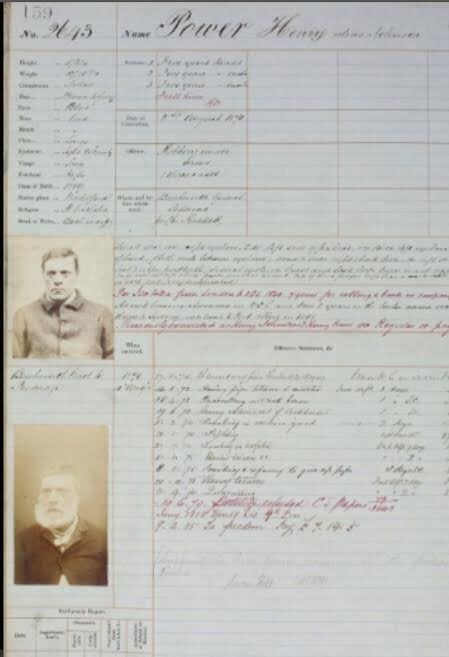 This story was originally published on 22/09/2016