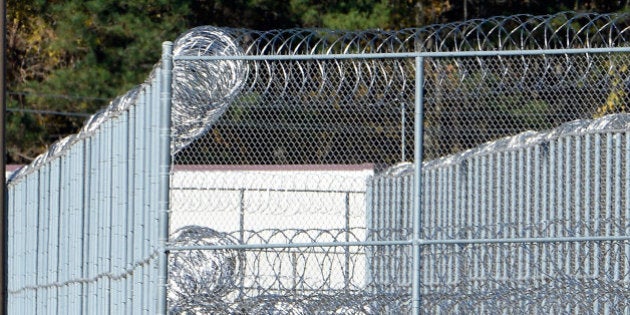 Witnesses fronting a parliamentary inquiry into the security classification of NSW inmates have highlighted confusion over the state's penal system and pushed for effective reforms to deal with mismanaged prisoners.
The downgrade means Garforth remains in maximum security at Goulburn prison but will be allowed to participate in offender programs, which somtimes include anger management or counselling, and he may gain employment while in prison.
NSW Corrective Services Minister David Elliott quickly overturned the decision in response to public backlash and grievances from the mother of Garforth's nine-year-old victim Ebony Simpson.
"He stole my daughter and I'm not having it. I'm not having him doing anything other than thinking about what he did. I have to think about it every day and so should he," said Christine Simpson.
However, SORC Chair Reginald Blach told the inquiry that this particular reclassification resulted in "virtually no difference at all" regarding Garforth's privileges, and that classifications are simply intended to assist with prisoner management and help keep the most secure cells for the worst prisoners.
Prisoner age is also a factor, as there was even discussion at the inquiry over a facility where guards' biggest concern was supposedly inmates injuring themselves by falling over in the showers.
Blach suggested that employees were more qualified to make decisions about classification of these inmates rather than allowing ministerial discretion.
"I believe the people who are actually in the jail who are working with the prisoners-- the psychologists and other experts who are there -- they are the people who really know what's going on."
Former Inspector of Custodial Services Dr John Paget emphasized the impact of outside sources on some decision makers.
"I think you would agree a moral framework for penal policy in NSW would be useful in combating some of the other influences from talkback radio and tabloid media," Dr Paget said.
"Even the least deserving must be provided fairness if our system is to have legitimacy."
Dr Paget contended that it may have even been unlawful for Minister Elliott to overturn the Garforth decision, as he only retrospectively sought the required recommendation from the SORC.
Justice Action Co-ordinator Brett Collins and Assistant Co-ordinatior Emma Gambino appeared with ex-convicts John Killick, Garry Page and Robert Veen who had each served life sentences and would speak of their first-hand experience and difficulty with the system.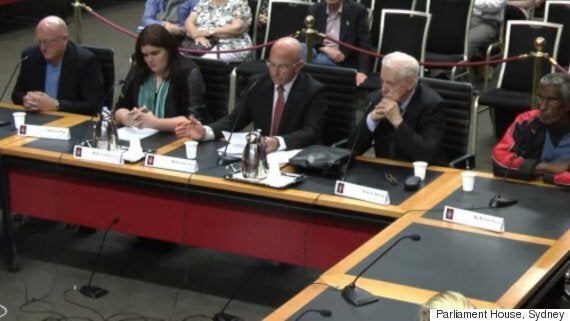 The Justice Action group outlined their frustration at a Minister's right to overturn decisions made by individuals in the system who personally work with the inmates and know their histories, Page quoting a psychiatrist's report on his own improvements since he was previously a 'confirmed psychopath'.
"I cannot believe the man since I saw him last. He has embraced the philosophies of Alcoholics Anonymous and we should give him a chance," Page read.
Brett Collins discussed Justice Action's extensive penal reform recommendations at length, including issues not only relating to ministerial interference but also victims' involvement and the right to privacy.