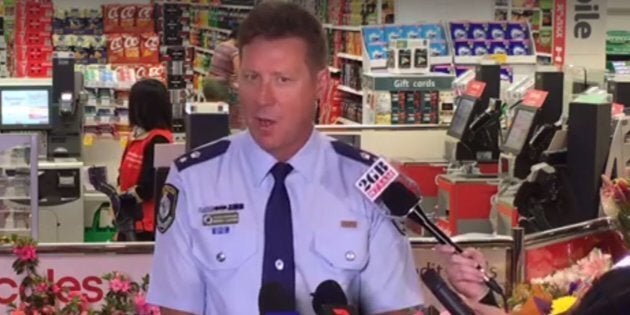 There's one way to grab the attention of sneaky shoppers scanning their avocados through as onions at self-serve checkouts, and the NSW Police just did it.
Authorities didn't just hold a standard press conference at Police HQ for the media to broadcast to the people, but a Facebook Live outside Coles on Thursday.
And it's certainly gained some attention, but we'll get to that part later.
Police will be running a number of "proactive operations" over summer to target and prosecute shoplifters (yes, that includes you culprits scanning through multiple iceberg lettuces).
"Even if it is the avocado and you think you're saving two dollars, it's still shoplifting, it's still stealing, it's still a crime and if we catch you, or you get caught you will be charged," Detective Superintendent Murray Chapman said on Thursday.
Police will be issuing on the spot fines and on Thursday Superintendent Chapman warned Aussies shoplifting is a criminal offence which can prevent people from travelling overseas (not to mention jail time).
Over the past year, there have been more than 22,000 reports of shoplifting incidents, and NSW Police said there has been a slight increase in shoplifting since self-service checkouts were introduced.
Authorities believe the number is just a drop in the ocean of supermarket shoplifters, with NSW Police stating a large number of incidents go unreported.
But this summer, that's apparently going to change.
And Facebook users aren't entirely happy about it, or self-service checkouts.
And then some approached the warning with a sense of humour. This guy won.