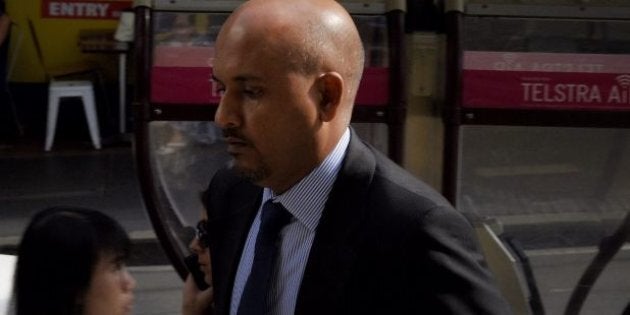 A New South Wales Uber driver has been jailed for up to nine years for raping a female passenger that he had picked up outside of a Sydney nightclub in 2015.
A jury found Muhammad Naveed, 41, guilty in February of sexual intercourse without consent after the NSW District Court heard he had picked up a heavily intoxicated female passenger aged in her 20s outside of a Kings Cross nightclub.
He must serve a minimum of six years and four months behind bars. He will be eligible for parole in 2023.
During the trial, prosecutors said the victim, who had been drinking with friends on the night of October 18, had fallen asleep in Naveed's car and woke to find him on top of her before trying to say "get off", the ABC reports.
The court also heard that Naveed picked up the young woman while on a break and stopped at a service station to buy condoms before driving to an isolated side-street, according to the Sydney Morning Herald.
In sentencing Naveed to a maximum of nine years in jail, Judge Deborah Payne said: "He must have been very aware, very early on, of her intoxicated and sleepy state.
"He clearly took advantage... of a very vulnerable young lady. She was isolated in the vehicle, which she thought was a taxi and taken to a location where she was further isolated."
ALSO ON HUFFPOST AUSTRALIA