CANBERRA -- New Zealanders have always had special access to Australia, but now, on the day before Anzac Day, a cross Tasman rift is opening up over the Turnbull Government's changes to Australia's citizenship rules.
It was due to start on July 1.
But tens of thousands of New Zealand expats are expected to be affected by Australia's stricter changes, announced last Thursday, which will demand that an applicant applying for citizenship have lived in Australia as a permanent resident for at least four years, up from the current one year.
The Huffington Post Australia has confirmed there will no exceptions for New Zealanders, despite the Immigration Minister Peter Dutton conceding,"Australian visa arrangements for New Zealand citizens are more generous than those for citizens of any other country".
"Last year Australia introduced a pathway to permanent residency for thousands of New Zealanders living in Australia," a spokeswomen for the Minister said.
"For the past five years New Zealand nationals have been in the top 10 nationalities of persons who have acquired Australian citizenship.
"The citizenship changes announced last week come into effect immediately, and will apply to all applications for citizenship received from that date onwards."
But the New Zealand Prime Minister said neither he nor his government has had formal contact over the changes, most of which take effect immediately.
"The officials are going through a process of understanding exactly what the decision is," English told reporters as he announced his new Cabinet. "It was one that appeared on pretty short notice with very rapid application so we want to make sure, as I said, that all the implications are understood."
"On the face of it, it is disappointing that New Zealanders would have to wait longer.
"We want to make sure that this is a good official discussion and no doubt one of the early duties of the new Minister of Foreign Affairs (Gerry Brownlee) will be to engage with the Australian system on this."
The "Pathways to Citizenship" arrangement to introduce an additional pathway to Australian citizenship allowed Kiwis who arrived in Australia between February 2001 and 2016 earning more than A$53,000 a year for five years to apply for permanent residence from July this year.
During Turnbull's visit to Queenstown in February, he told reporters the plan, that he negotiated with former New Zealand Prime Minister John Key, was going ahead and would start on July 1 with expectations that 60,000 could take advantage of it.
"New Zealanders have a special access to Australia, as you know - and we've made this special provision about the Pathways to Citizenship - which applies to New Zealanders who meet the requirements, who arrived between 2001 and 2016," he said.
"But New Zealanders who seek to have permanent residence in Australia or seek to move to citizenship in Australia in the future can obviously apply through the normal channels."
But the normal channels are changing.
Click below to follow HuffPost Australia Politics on Facebook!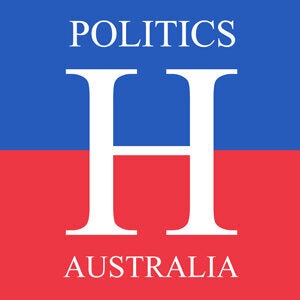 ALSO ON HUFFPOST AUSTRALIA