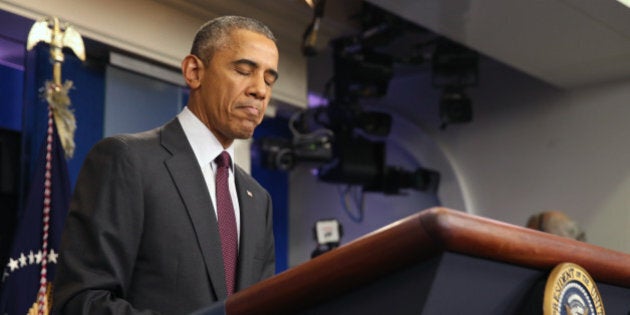 Addressing media today, U.S. President Barack Obama said the American people had become "numb" to such violence, pushing the case for gun law reform and praising gun control legislation in Australia and Great Britain.
"We know that other countries in response to one mass shooting have managed to craft laws that almost eliminate mass shootings. Friends of ours, allies of ours, Great Britain, Australia, countries like ours," he said.
"So we know there are ways to prevent it."
Australia's gun control laws are often mentioned in the American gun control debate. Laws passed in the wake of the 1996 Port Arthur massacre saw Australia restrict the sale and possession of rifles and shotguns. The government also instituted a buy-back scheme where owners could surrender their guns. Since the laws were introduced, Australia has not experienced a single mass shooting of the type experienced so often in America -- the Gun Violence Archive website claims the Oregon shooting was the 264th in 274 days in the U.S.
In the wake of the latest shooting, Americans took to social media to debate the possibility of the U.S. adopting Australian-style gun laws.
Australians were also bewildered that such gun violence is allowed to happen so regularly in the U.S.
Following Obama's repeated references to Australian gun laws over the years, American media has examined Australia's laws closely, including this memorable series from then-The Daily Show correspondent John Oliver.