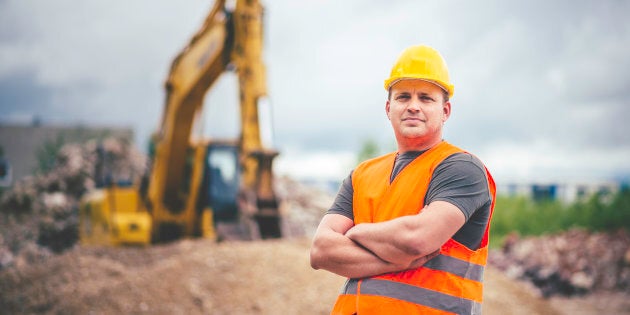 When 24-year-old carpenter Michael* (not his real name) found out he was the lowest paid apprentice in his TAFE class by a large margin, he began to think he was being harshly underpaid by his employer.
Between his second and fourth year as an apprentice from 2013 to 2015, Michael had been working with a builder who owned his own residential carpentry business in Sydney. They had been close mates for a while and Michael felt loyal as a worker to his boss and the company. He would often be on-site for work at 6am and would leave at 4pm after a long day of hard work.
But when a conversation was struck up between fellow apprentices in a TAFE class about pay rates, Michael told The Huffington Post Australia alarm bells started to ring for him.
"I was having a chat with some of the other guys in my class and they were saying 'I'm only getting 20-something dollars an hour'. I was getting $11 an hour and I didn't know how these boys were getting so much more than me. I was the lowest in the class by a large chunk," he said.
"I was on site at 6am and leaving at 4pm -- 10 hour days and still just getting nothing. I didn't get any over-time pay, I didn't get any penalty rates, I didn't get holidays. I didn't get any of that, I was getting paid a flat rate."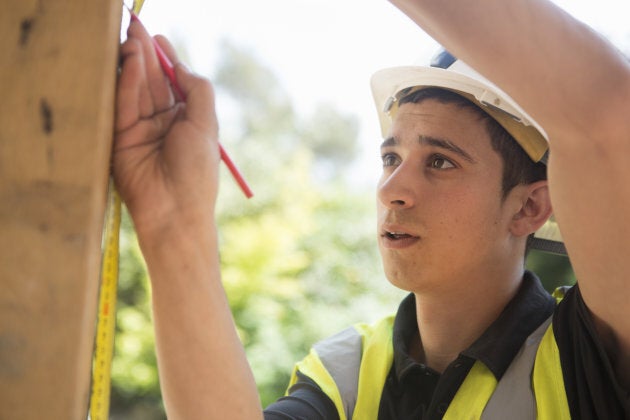 Michael said he never had the confidence to approach his employer to discuss his rate of pay, but told HuffPost Australia that when he eventually did mention the wages being paid to his classmates, his boss told him they "must be lucky" to be getting paid higher than the minimum wage. The employer also said he was not eligible for an apprentice tool allowance, saying that it only applied to apprentices working with commercial companies, not residential companies.
"What I read of him was that he was under the impression that he was paying the minimum wage, which I'm 99 percent sure he wasn't. He's just a bit of a tight arse, he just didn't want to. He was known for saving on materials, even though he lives in this giant mansion and was giving me scraps," he said.
"It was annoying too because we were working together, we were friends and I knew his family. I worked hard for him and extremely committed to him and I didn't report any of this."
When Michael did eventually muster up the courage to think of reporting the issues to the Fair Work Ombudsman, he said there was only five months of work hours left on his apprenticeship period and so decided to stay quiet to avoid an argument.
Having now moved on, he is currently a site manager for a commercial carpentry company.
"Because it was just him and I, it was just like, I was going to work through it and never see him again," he said.
"He signed my [apprenticeship] papers in November 2015, after threatening to extend my apprenticeship, saying he didn't think I was ready to leave. I swear he was just using me for cheap labour. After that I was actually going to go on holidays and he said 'when you get back, we'll start things back up and keep in contact'. Once I did get back, I never spoke to him again."
"It's in the past, I'm just going to turn around and ignore that part of my life and start new again."
On Friday, a report from the Fair Work Ombudsman revealed that one-in-three Australian businesses audited in its National Apprenticeship Campaign were deemed to have failed to pay their employees correct wages. Twenty-two percent were also found to fail payslip and record-keeping requirements set by the government.
Of 822 businesses audited, covering 2266 apprentices, 264 were found to be paying its workers incorrectly, leading to the recovery of $339,433 for 323 workers, 54 informal cautions handed to businesses, seven compliance notices and five infringement notices.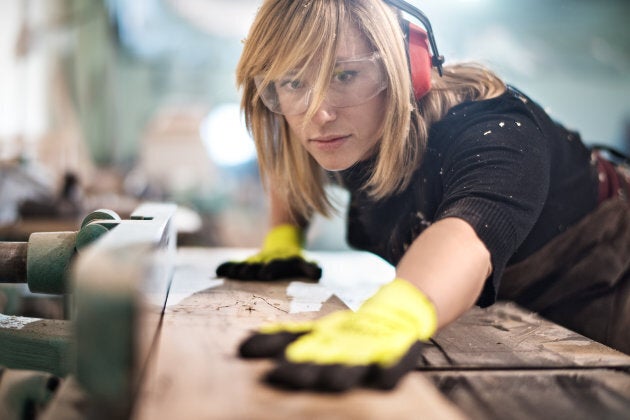 Acting Fair Work Ombudsman Michael Campbell said in a statement: "We received 2241 requests for assistance from apprentices and trainees during the campaign. Of these requests, 64 per cent came from workers under the age of 24.
"Apprentices and trainees account for less than three per cent of the Australian workforce yet they account for more than seven per cent of dispute lodgements with the Fair Work Ombudsman. This is disproportionately high.
"It is important that both employers and workers understand that everyone must receive their lawful rate of pay and they must be paid for every hour they work."
Electrical Trades Union national secretary Allen Hicks says the report reflects the need for action to be taken to protect apprentices' rights in the workplace, in a statement provided to HuffPost Australia.
"This report should be deeply concerning to Governments at all levels," he said.
"Strong action needs to be taken to ensure apprentices complete their apprenticeships, are paid properly and are treated with decency.
"Young people deserve the chance to learn a trade for a decent wage in a safe environment, and our economy suffers when we don't give young people the necessary skills for the future. Apprentices need to be aware of their rights and to feel safe to exercise them."
For Michael, the problem stems from companies looking upon apprentices as expendable, with the lack of a proper regulation system in TAFE classes leading them to be further exploited.
"In companies, you're an expendable asset, they can treat you like that. If you bring any issue up, they can give you the flick – you're just a number," he said.
"People just don't want to be pay because they're being tight. It doesn't occur to them that it affects their apprentices. It creates a worse industry -- if you're getting paid badly and you finish your time and you start to get bigger and want to start your own company, you're going to pay people badly, it's an endless cycle.
"We have the minimum wage set but no-one's paying it because no-one was checking up on us. No-one was going to come through and just pay people. What I would recommend is [for regulators] to go through TAFE for every trade so that a person could go through there and check everyone."
The Ombudsman's report also comes after the Brisbane Times revealed in December two Queensland apprentices will take their employer to the Federal Court for underpaying them up to $32,000 in wages.
*The Huffington Post Australia has withheld Michael's real name in order to protect his privacy.
ALSO ON HUFFPOST AUSTRALIA